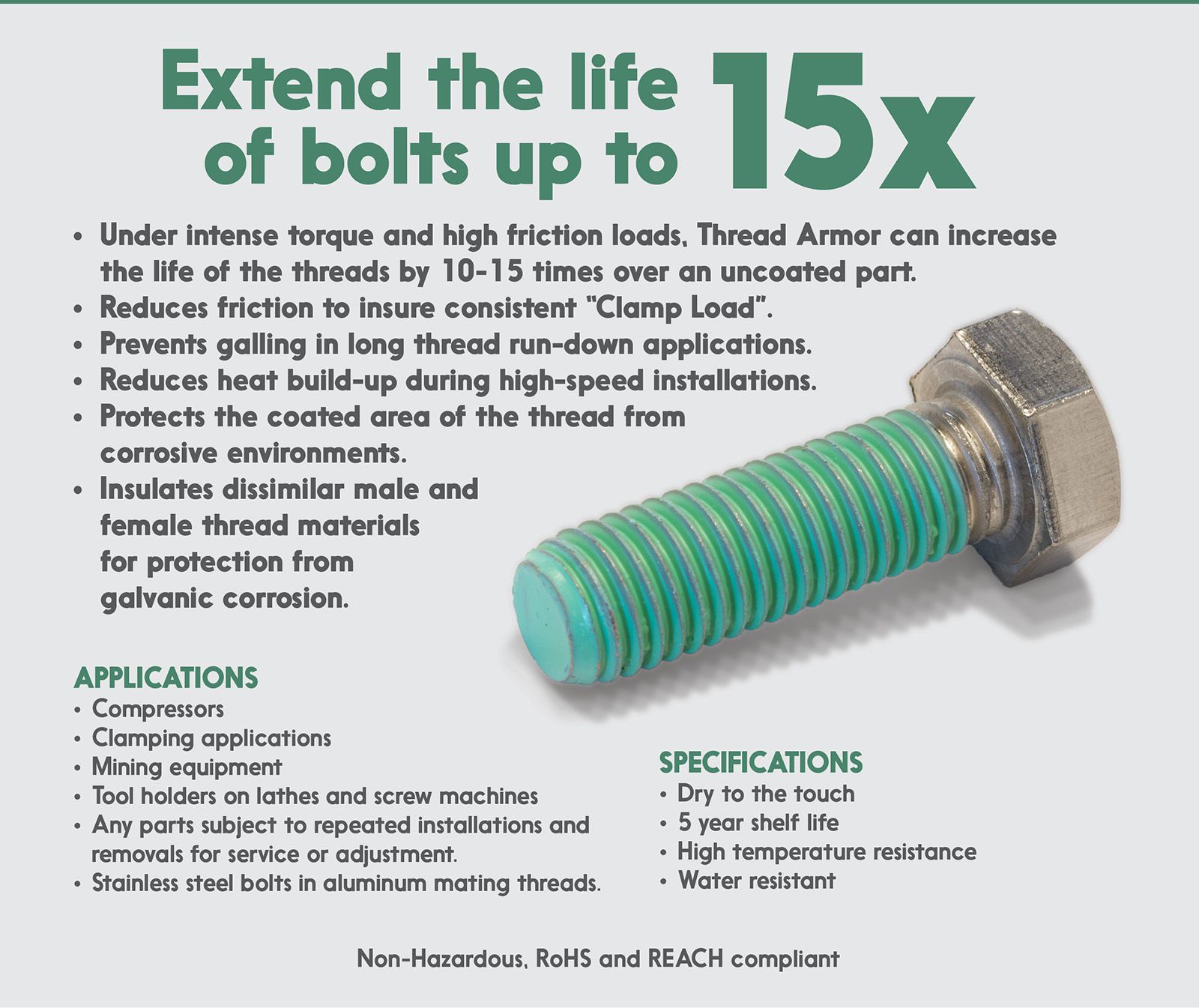 THREAD ARMOR
ADVANCED ANTI-GALLING AND LUBRICATING THREAD COATING
Extend the life of bolts up to 15 times
Under intense torque and high friction loads, Thread Armor can increase the life of the threads by 10-15 times over an uncoated part.
Reduces friction to insure consistent clamp load.
Prevents galling in long thread run-down applications.
Reduces heat build-up during high-speed installations.
Protects the coated area of the thread from corrosive environments.
Insulates dissimilar male and female thread materials for protection from galvanic corrosion.
APPLICATIONS
Compressors
Clamping applications
Mining equipment
Tool holders on lathes and screw machines
Any parts subject to repeated installations and removals for service or adjustment.
Stainless steel bolts in aluminum mating threads.
SPECIFICATIONS
Dry to the touch
5 year shelf life
High temperature resistance
Water resistant
CERTIFICATIONS & ACCREDITATIONS
AS9100:2009, Rev. C • QPL-18240F • QSLM
ITAR • ISO-9001:2008 • ISO/IEC 17025:2005
CE Directive 2006/42/EC • ISO-14121
ISO-12110-1/12110-2 • IEC-EN 60204-1