FOCUS

>

STAINLESS STEEL FASTENERS + FIXINGS
Steeling the show
This month's jam-packed stainless-steel round-up features new products, technical innovations, safety accreditations and company news from some of the leaders in the sector…
Lederer
2020 marks the 50th anniversary of the founding of Lederer GmbH in Ennepetal. The specialist in stainless standard parts, screws, nuts, and washers amongst other things, has been one of the market leaders in the industry for a long time.
Rainer Lederer founded the company on 2 January 1970 with a business partner in Wuppertal and it quickly became a fixture in the emerging market for stainless steel fasteners. An initial five employees have grown to around 200 who work at the Ennepetal HQ.
The AEO-F-certified family business is today led by the son of the company's founder Dr Volker Lederer. He has been active there for over 20 years and under his leadership further business segments have been developed; Lederer now also offers its customers individual drawing and special parts, manufacturer-specific C-parts, individual packaging and labelling as well as complex logistics and Kanban solutions (supported by RFID and other technologies).
Over recent years an eight-digit amount has been invested in the infrastructure of the company, such as a new building for logistics, packaging and outgoing goods as well as an automatic small parts warehouse with 59,000 locations.
Finally, Lederer operates its own accredited testing laboratory to ensure any quality requirements. Future enlargements and further developments are currently in the planning.
Technifast
Corby-based Technifast is a specialist in the manufacture of custom-made stainless steel turned components for industries across the globe.
Most of the firm's special pins and turned parts are manufactured using CNC machines to obtain high precision and excellent surface finish.
To complement the production of manufactured parts, Technifast also offers a CNC engraving service, designed to aid the identification of different fastener sizes.
CNC engraving can be used artistically – or as with most of Technifast's customers – in a more practical manner. The addition of an engraved serial number or size indicator to a component can make the part easily recognisable and stop it being confused with very similar sized parts.
Managing Director, Louis Speed, explains: "Our fastener engraving service is just one more way in which we strive to add value to our manufacturing service. We are continually developing the services we can provide to make our customer's day that little bit easier."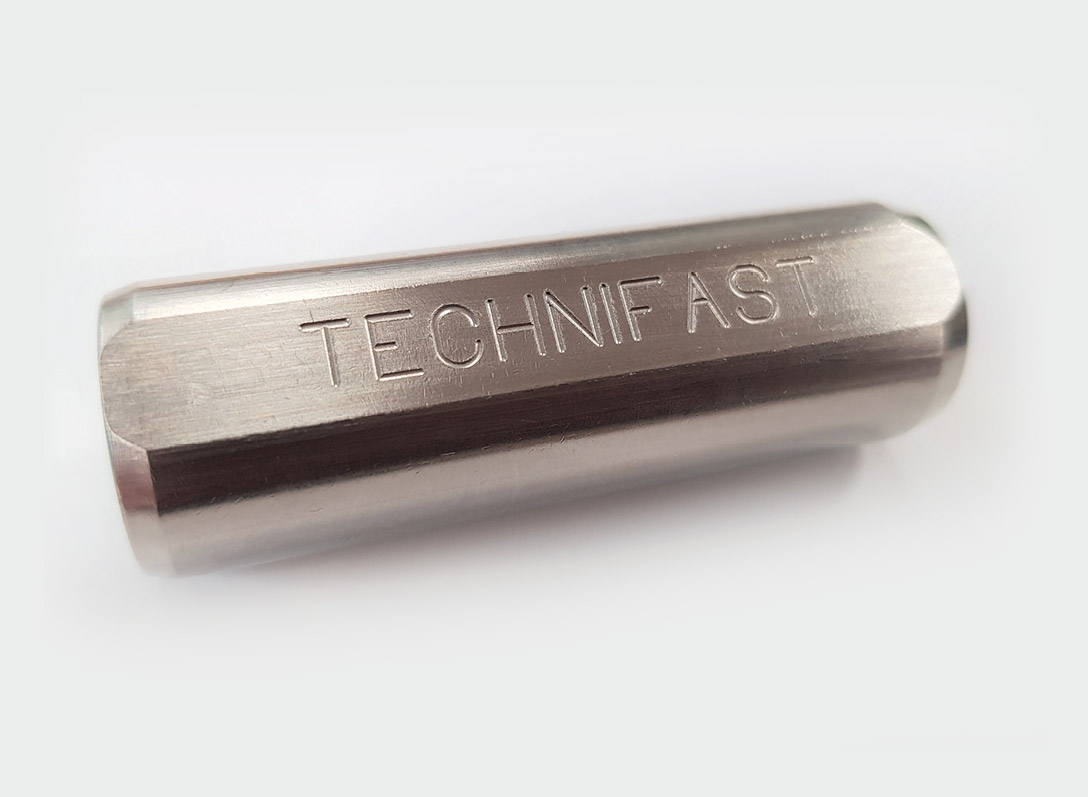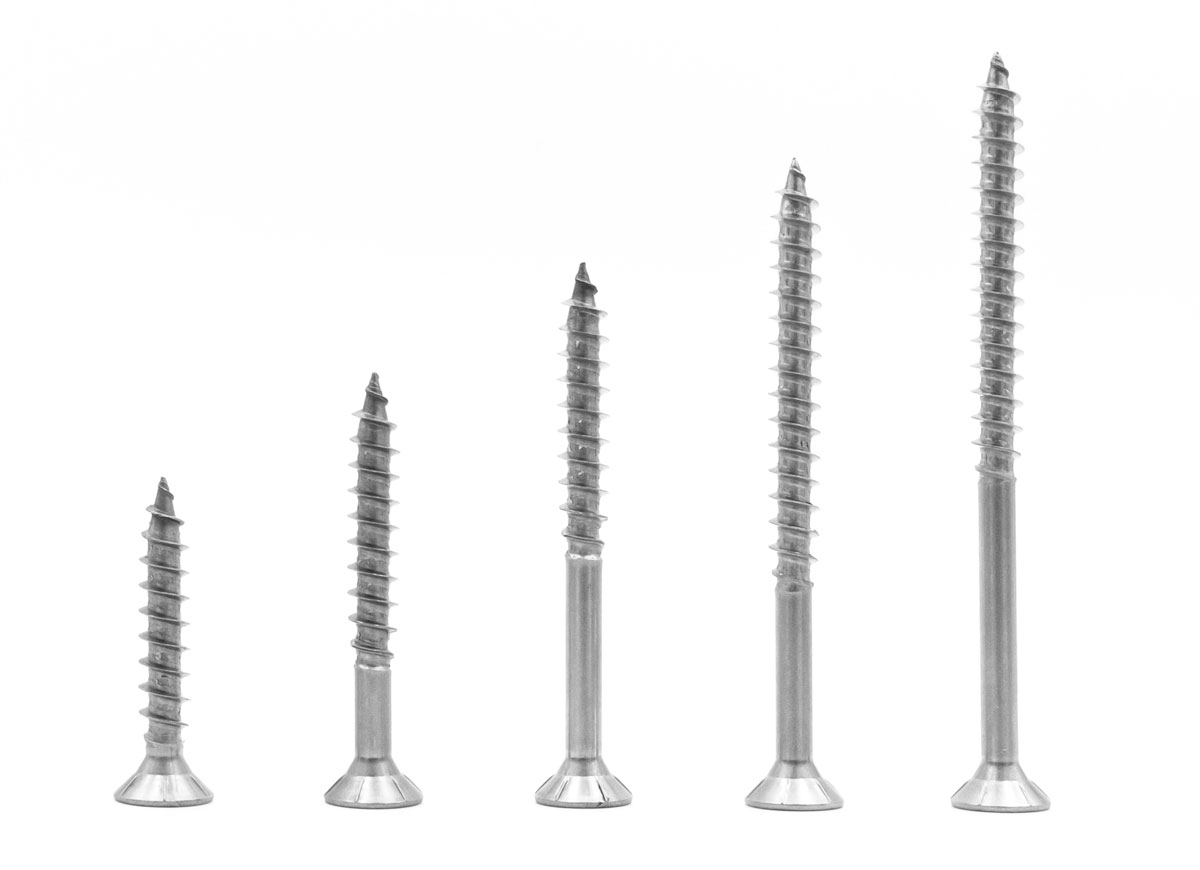 WASI
In times in which steel and concrete are the predominant building materials, the classic timber construction method is far from being obsolete, according to WASI.
The firm's countersunk wood construction screws (chipboard screws) with cutting ribs and TX drive are used for a variety of wood constructions, with special rules applied to guarantee a high safety standard.
The ETA approval for the WS 9136, made of stainless steel, applies particularly to screws with a relatively large diameter of 10mm. This is mainly used for large and heavy timber constructions, such as rooves, staircases or carport/garage constructions.
The ETA approval guarantees the qualification of WASI's stainless steel wood screws for load-bearing timber construction, where the screws guarantee a reliable hold after many years. The stainless-steel screws also keep their appearance without succumbing to rust marks.
TOBSTEEL
TOBSTEEL's countersunk head timber screws ART. 4090-1 in material 1.4529 HCR are available in 4, 5 and 6 mm, equipped with the highest corrosion resistance class rating, CRC V.
The screw features a TX-six lobe drive for optimum steering and power transmission, while the reinforced head prevents breakaway during countersinking in hard materials. Ribs under the head make countersinking effortless while allowing for easy milling. Showcasing a CE mark and ETA approval, the screw has a self-cutting point for fast and neat fixings.
In accordance with Eurocode 3, it is necessary to use fasteners in CRC V for swimming pool construction; for load-bearing components and fasteners in indoor swimming pools that are not cleaned on a regular basis, and tunnels and public parking lots or underground garages; fasteners for lighting systems such as escape route illumination, flue gas desulphurisation systems and cable bearing systems.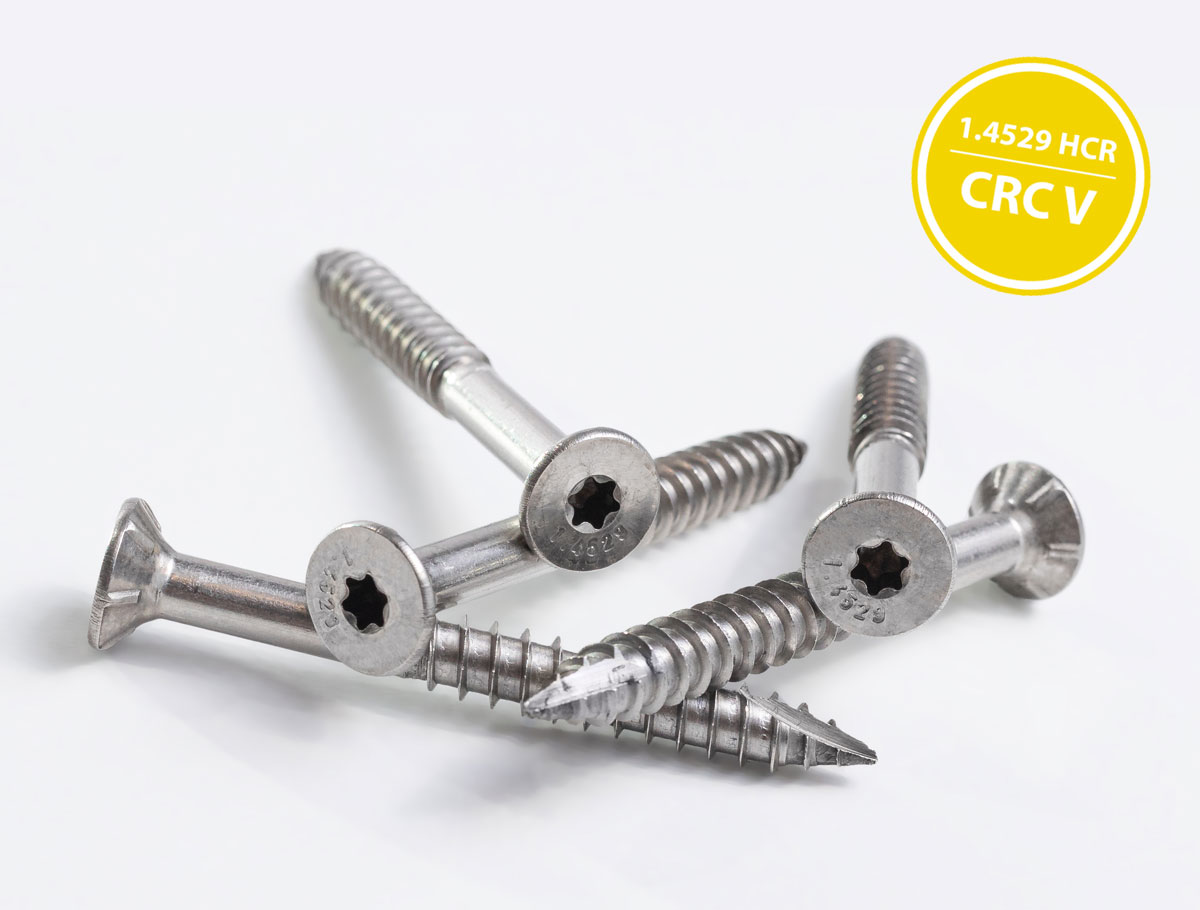 VIPA
Since the company's foundation, VIPA has continually aimed to provide its clients with an ever-growing range of products of certified quality, for numerous applications. This led VIPA to expand its product offering for bolts and screws into different materials such as stainless steel.
The company currently supplies several economic sectors, from automotive to automation systems, with its stainless-steel fasteners product line, consisting of around 50 international standards. This range includes machine screws, self-tapping screws, sheet metal screws, wood screws and socket set screws, in addition to hex nuts, washers, threaded rods, pins, retaining rings, rivets, inserts and clamps.
All of VIPA's stainless steel products are available in different sizes and grades, from stainless steel 302 (A2) to 316 (A4). The company's quality laboratory features 11 machines and qualified personnel to meet customer requirements.
Apex Stainless Fasteners
Apex is enhancing its product support to the UK fastener distribution trade through the expansion of its range of A4 (316) Stainless Fasteners available from stock.
According to Apex, given the ever more rigorous requirements regarding quality and strength of products capable of coping with the harshest of conditions and environments, existing A4 stock ranges are being supplemented by Bumax 88 Socket Cap Screws and Socket Countersunk Screws.
These screws are manufactured from 316 (A4) low carbon material and conform to a minimum tensile strength of 800 Nmm2 combined with a yield factor of 640Nmm2.
Further products from the Bumax range, including the 316L Class 100 tensile products, will also be stocked in the UK, although at the current time access to the Bumax inventory in Sweden should facilitate prompt deliveries.
Greater strength products are also available, including bespoke fasteners to drawn specifications.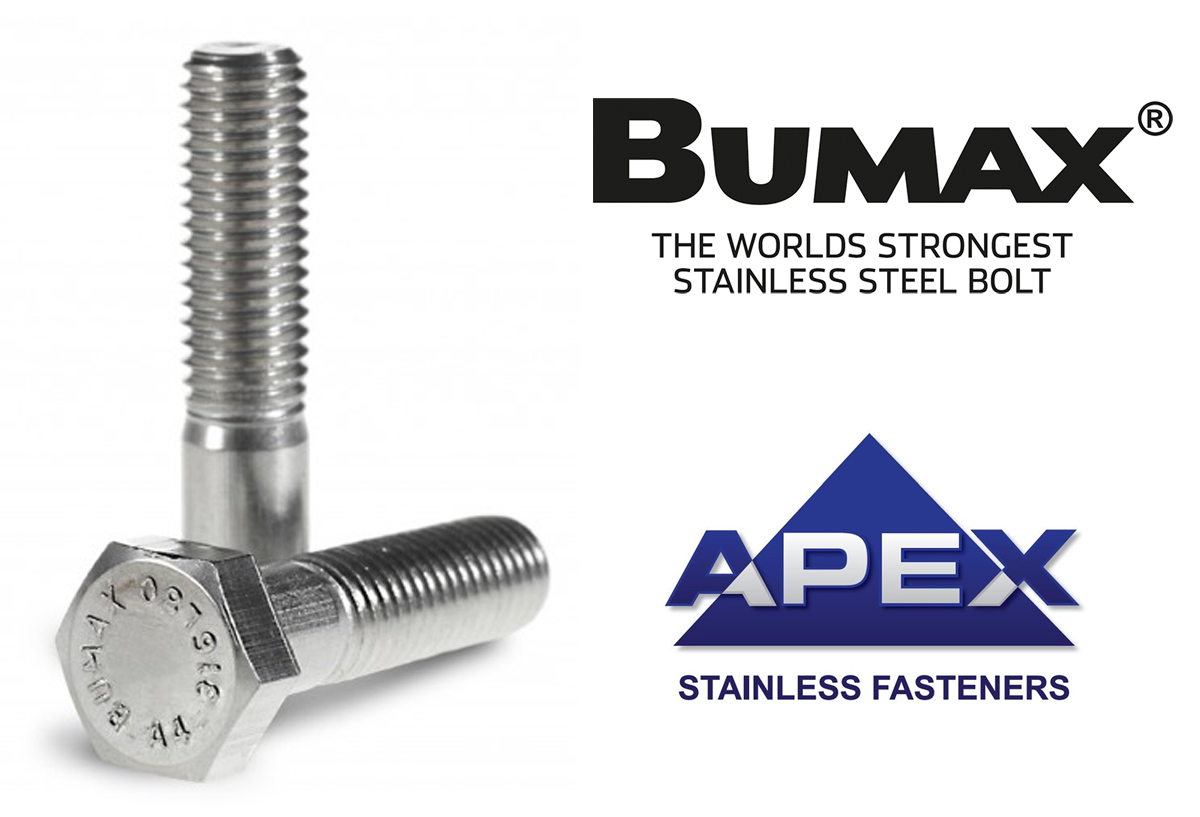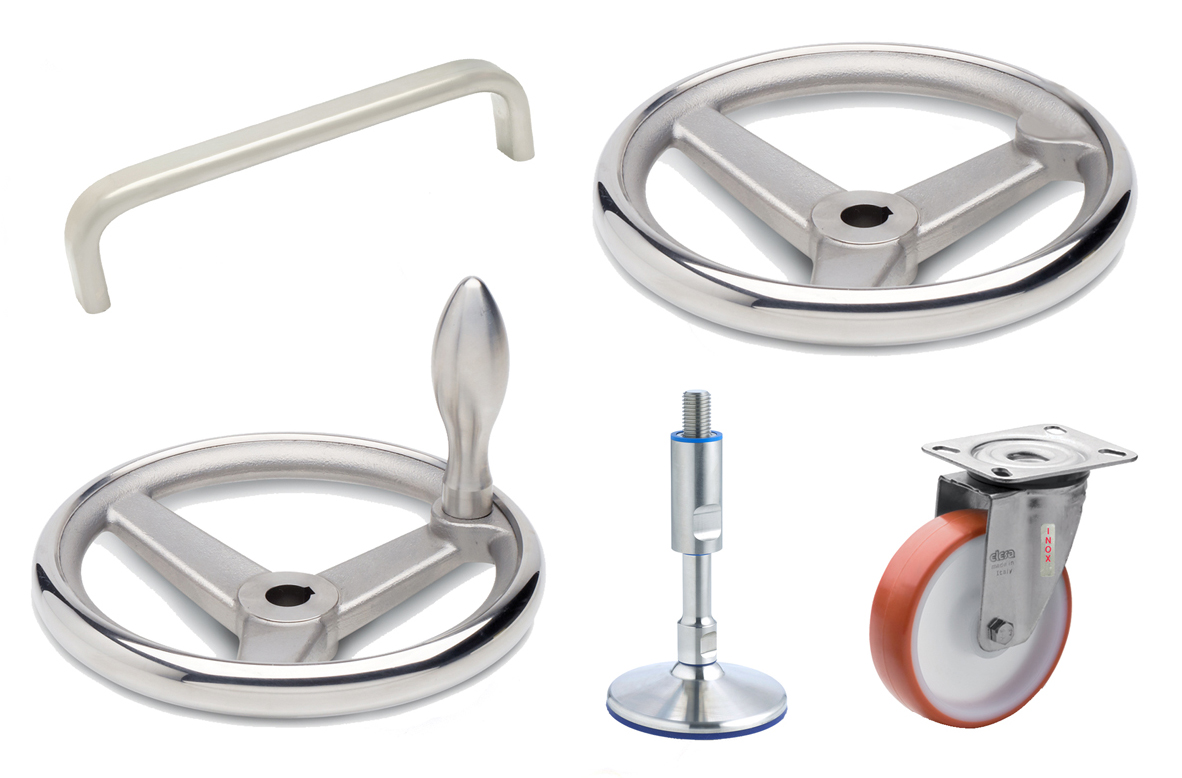 Elesa
Elesa, well-known for high quality technopolymer machine elements, has carved itself a solid base and is now dipping a toe into the world of metal standard elements with new stainless-steel products.
These stainless-steel products are sold primarily in the food processing, pharmaceutical and chemical industries, and therefore must meet a certain standard met by law.
The items include handwheels, clamping knobs, clamping handles, lift and pull knobs – bridge/bow/pull, fixed and revolving handles, indexing and position elements, standard machine parts and levelling elements. Supports, hinges, latches, hydraulic accessories, castors and wheels, connecting clamps and handles are also produced for special applications.
Elesa has won several design awards for the quality of its products' style and finish, as well as the extent of technical data available on each product and engineering expertise behind them.
The firm applies a culture of quality throughout its processes, from concept to R&D, to design and prototyping and through the packaging and supply chain.
Hafren
In response to increasing demand for a mid-level, high torque fastener Hafren is adding a range of 5-Lobe Pin security fasteners. The range will include countersunk and button head, self-tappers and metric machine screws; all stocked in A4-70 stainless-steel.
The 5-Lobe Pins security drive offers an improved tamper resistance compared to the more commonly available 6-Lobe Pin drive; as the tooling is more specialised and as a result harder for members of the general public to get hold of.
The range is also stocked as standard in A4-70 grade stainless-steel. This is high tensile strength steel with corrosion resistance, enabling it to be used for both internal and external applications, and even marine environments.
Its uses include: safety signage, where signage may be a target for vandalism; emergency equipment, the 5-Lobe Pins security fasteners ensure equipment remains untampered with and in good working order; and kayak grab handles, in the event of a rescue the handles will remains safe, secure and untampered with, and the corrosion resistance of A4-70 stainless-steel makes the 5-Lobe Pin security screws ideal for this type of application.