PRODUCT SHOWCASE

>
NORBAR's
"cordless torque revolution"
What is it?
Norbar's cordless EvoTorque Battery Tool (EBT).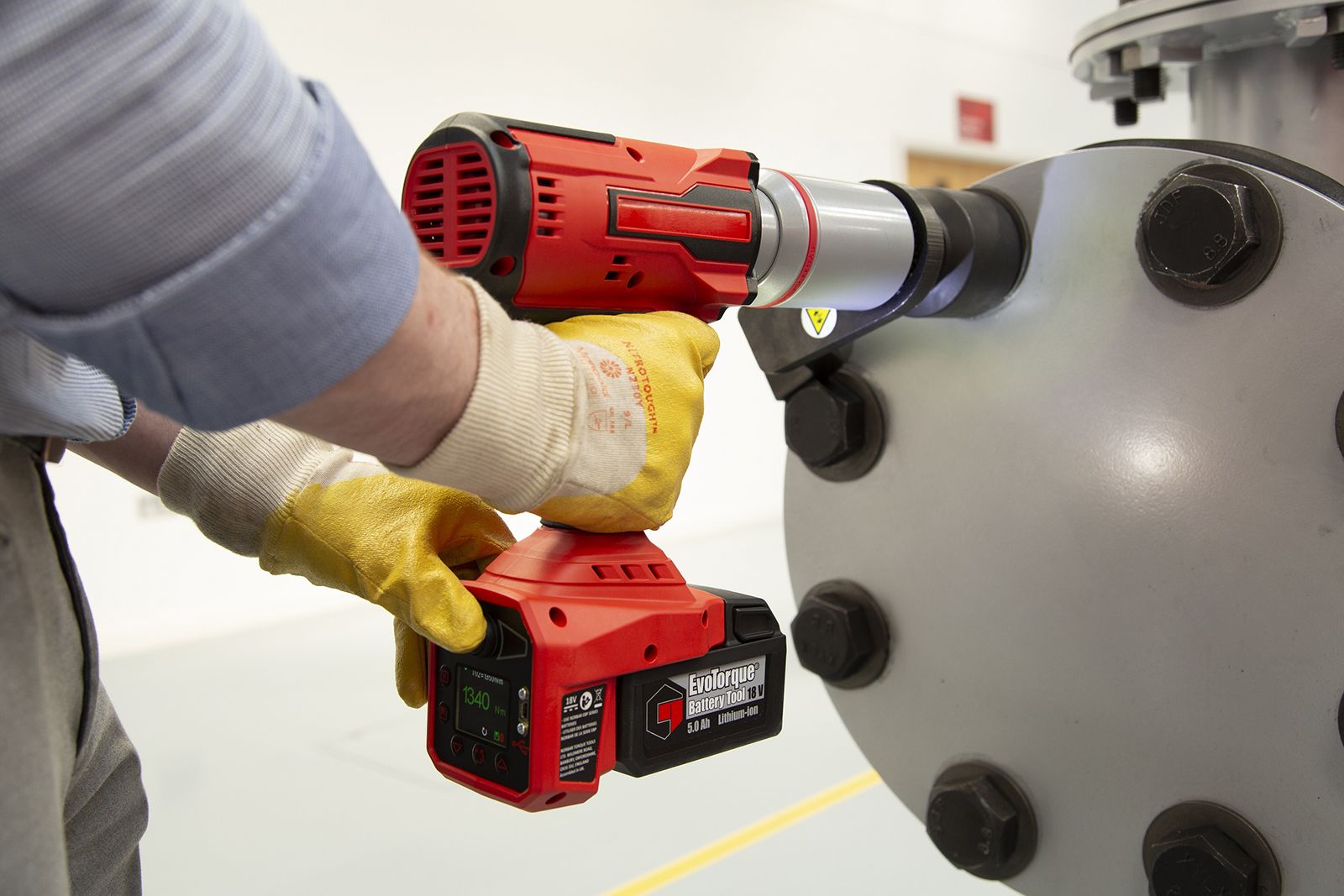 What's all the fuss?
You don't need us to tell you that power tools of virtually all shapes and sizes are becoming cordless, for a variety of reasons, not least convenience and to boost health and safety (with none of those cables to trip over). As batteries pack an increasingly powerful punch, cordless tools have become ever more powerful and capable. Enter Norbar's EBT: It can cover torque ranges up to mighty 4,000 Nm and is suited to heavy industrial and safety-critical operations.
So how many tightening cycles can it manage?
According to Norbar, a more relevant question is how many cycles will the tool perform before it overheats? The new EvoTorque EBT promises to minimise overheating and will outperform most competitors, keeping working when others have got too hot (according to Norbar).
Why else is it called a 'game changer'?
Norbar has identified speed of operation as crucial for tool users, so it has developed a new automatic Two-Speed gearbox as an option on all EBT models. It allows the tools to run at between four and five times the speed of single-speed tools under low load and automatically shift to a high torque, low-speed gear for final tightening.


.


The automatic gear change also means no time is lost in stopping, shifting and restarting the tool, compared to a standard manual change.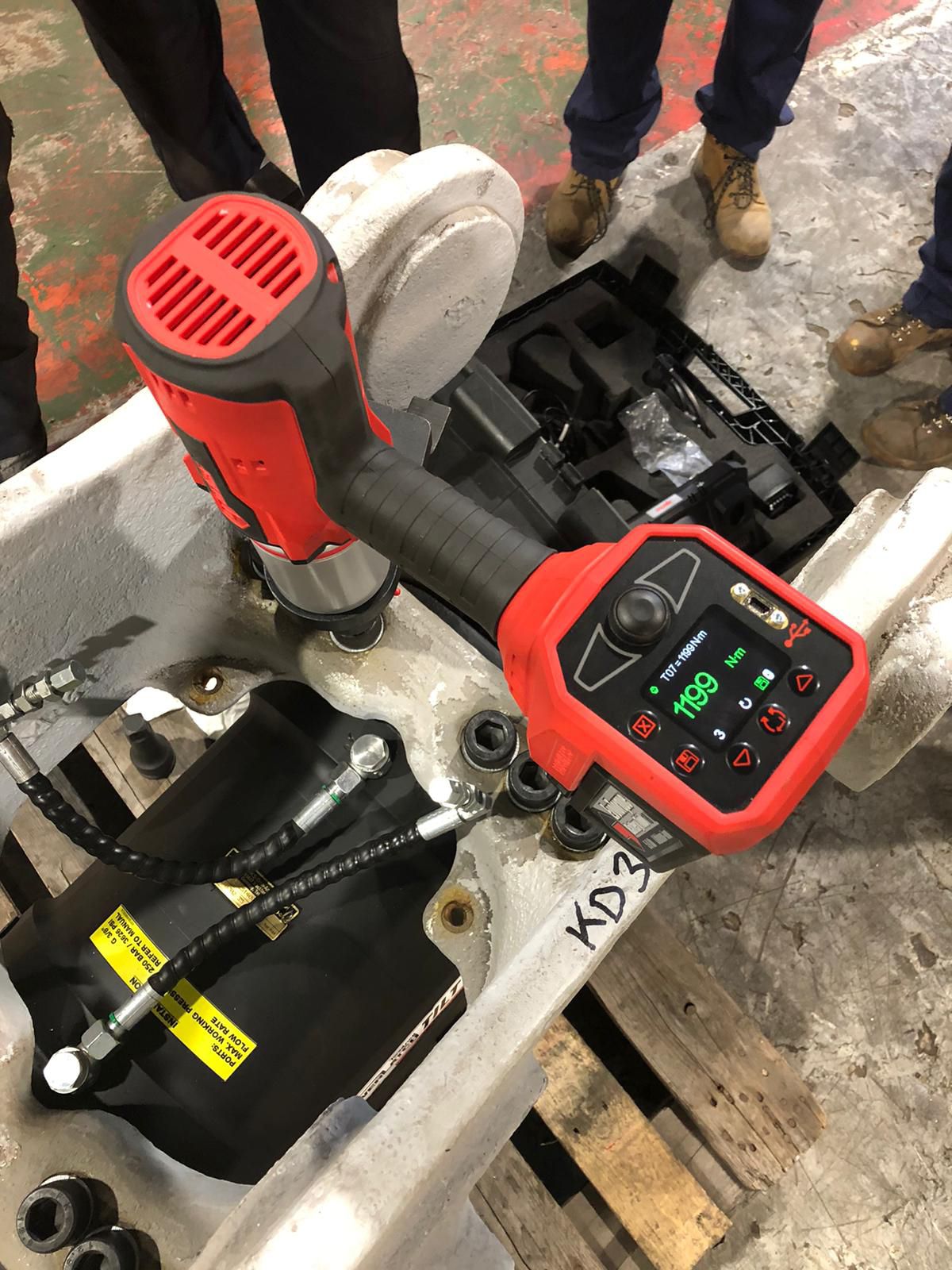 Transducer or current controlled?
The new EBT is one of a few tools currently on the market that is transducer controlled. Also using Norbar's joint sensing software, the EBT is one of the most accurate torque tools available for a wide range of joint types, Norbar reckons. Precise torque is delivered within ±3% of setting.
Fully connected?
Of course. The EBT allows two-way communication via Bluetooth or USB cable, downloading up to 3,000 time and date-stamped readings or live streaming data from the tool. It is also possible to upload info, like tightening sequences, to the tool.


.


In addition, the EBT can communicate with smart devices, such as mobiles and tablets, so it can gather tightening data specific to a known set of GPS coordinates, enabling the EBT to provide traceability data in safety-critical applications.


.


There's also an 'Audit Mode', which offers the ability to perform a check on pre-tightened bolts.
Give me the details >
The EBT cordless torque tool family has three torque ranges; 1,350 Nm, 2,700 Nm and 4,000 Nm. Tools are supplied kitted in a hard case with two batteries and a three-bay rapid charger that enables cold batteries to be fully charged from flat in 45 minutes. There is also a 'bare tool' option for customers who already have a sufficient number of batteries and chargers. Accessories including a 'Right-Angle Gearbox' and offset gearboxes that are designed to reach bolts with limited head room will follow shortly after launch.