SHOW PREVIEW

>
DACH + HOLZ INTERNATIONAL
If wood screws, saws or other wood-related items factor in your business, then you'll be keenly aware of the buzz around timber in construction. That swell of interest has also helped boost visitor numbers at the

Dach + Holz

show.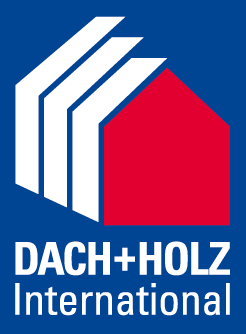 Visitors from Germany and around the world will be passing through the doors of Messe Stuttgart at the end of January (28 – 31) for the timber construction-focused expo. Perhaps uniquely, Dach + Holz aims to bring together a variety of trades – primarily roofers, carpenters and plumbers.
How so? Three key trade organisations – Holzbau Deutschland (German Timber Construction Germany), Zentralverband des Deutschen Dachdeckerhandwerks (Central Association of German Roofing Trades) and BG BAU (Professional Association for the Building Industry) – will join forces in Hall 9. The team up will include a new "Speakers' Corner" where knowledge can be shared and sector-crossing topics can be addressed, like safety at work.
Norwegian wood?
A "Triple Wood" feature will showcase sustainable timber constructions from seven Alpine countries – Germany (Baden-Württemberg and Bavaria), Italy, France, Austria, Switzerland, Liechtenstein and Slovenia. Ground-breaking timber constructions will be on show, together with behind the scenes info on how the projects were executed.
Timber foundations
Germany, like many western economies, has an ageing population so attracting young talent to the construction industry is probably less straightforward and easy than it used to be. Dach + Holz brought in 'youth ambassadors' to help address the recruitment challenge, using social media and other means to connect high street students with the trade.
Dach + Holz Project Manager Robert Schuster adds:
"Young people are starting to have different expectations from their work and are contributing greatly to the digital transformation of companies."
Digital construction
Sticking with the digitalisation theme, Dach + Holz will host a feature on the increasingly popular Building Information Modelling (BIM), promising a forum where experts and solutions providers will give tips and best practice examples. There'll also be an 'innovation trail' for visitors to try out useful applications and tools for the building industry.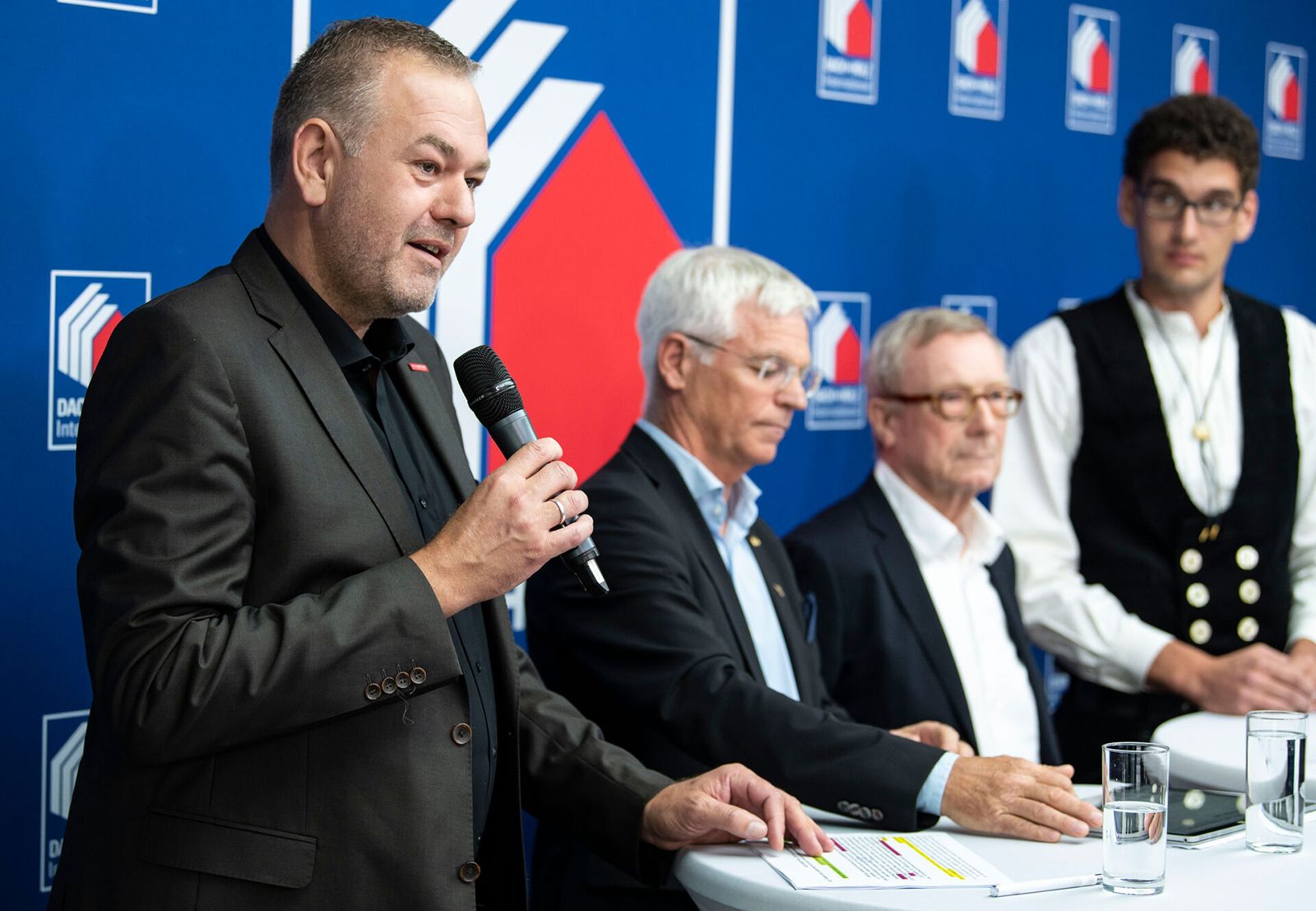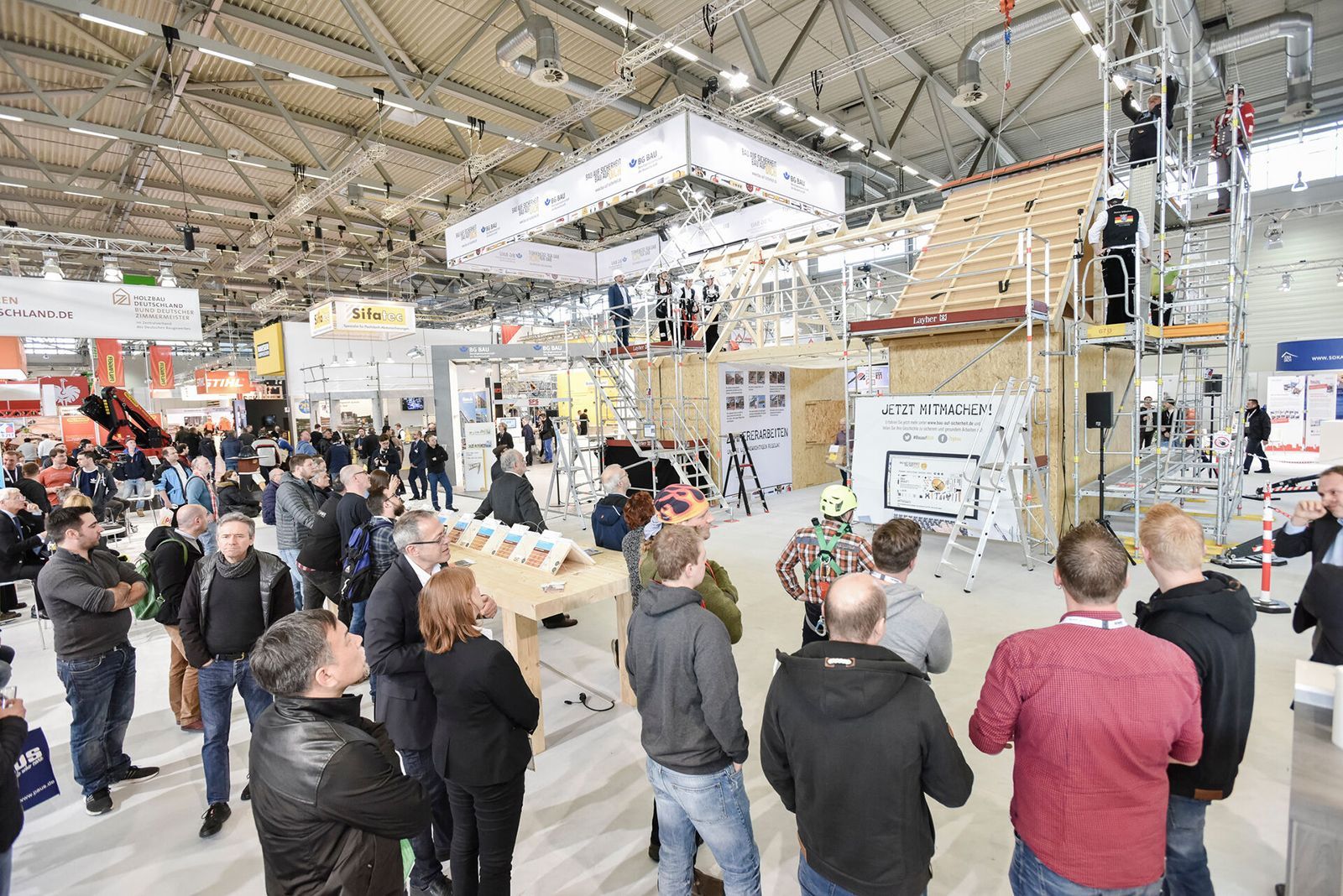 DACH + HOLZ International runs 28 to 31 January 2020
Stuttgart Exhibition Centre

Opening tim

e

s

>

9:00 to 18:00 PM