SHOW REVIEW

>
STAFDA snapshot
The Torque team hopped across the Atlantic once again, this time to exhibit at the

2019 Specialty Tools and Fasteners Distributors Association's

(STAFDA) convention and trade show held in Nashville, Tennessee…
2019's STAFDA convention and trade show was the best attended event since 2007, the association said, with more than 4,900 attendees descending on Music City Centre. A programme of educational opportunities, a 690-plus booth trade show and a plethora of exciting musical acts was enough to draw visitors to the home of country music, and to the convention.
Are we in a
distribution revolution?
That was the question posed by outgoing STAFDA President Sean Baird as he addressed members during the general session, which took place before the opening of the association's 43rd trade show.
During his speech, Baird addressed several concerns facing the industry, such as the shortage of skilled labour, manufacturers going straight to end users and how the industry is now going through a 'generational change' as millennials and Gen Zs enter the workforce.
"We must act together, or assuredly we shall all hang separately."
Sean Baird cited Benjamin Franklin's famous quote, emphasising that distributors need to pull together and work with each other to overcome the potential concerns facing the industry.
Baird was joined on stage by CEO Georgia Foley, who praised the convention's pre-registration numbers which stood at 4,590 at the time of the general session: "STAFDA members set the barometer for other investors and investing companies, they want to know what you're all thinking and that influences their decisions. You should all be proud of that."
Keynote speaker, former marine and endurance athlete David Goggins cut the ceremonial ribbon to declare the trade show open following the general session.
Women, millennials
and employees top the bill
Hand in hand with the trade show element of STAFDA 2019 was the convention, which saw roundtables and workshops featuring motivational speakers take place for the benefit of the association's members.
Author and President of Tech Savvy Women, JJ DiGeronimo, discussed with members the difficulties and challenges faced by women entering the technology, engineering and manufacturing industries. Discussing her personal experiences, DiGeronimo gave both employers and employees in the audience advice on how to overcome many of the obstacles facing women wishing to excel and succeed in the fastener and tool industries.
Another workshop, run by author and founder of a workplace consulting company, Jeff Butler, focused on the growing importance of marketing to millennials (born 1981-96). According to Butler, marketing to this new generation needs to be authentic; professional company videos will fall short of connecting with millennials in favour of a more genuine 'pulling back the curtain' post on Instagram, for example. Independent reviews, leveraging video and understanding how to utilise social media effectively will be what makes your marketing campaign more of a success with this particular cohort.
Other topics covered by the conference include global transformation, ways to improve employee engagement and doubling down on profits.
Economic forecast predicts tariff pain and recession, but opportunities persist...
STAFDA's conference once again included a US-focused economic update for the years ahead presented by Alan Beaulieu, an economics expert from forecasting firm ITR. Beaulieu forecasted the first two quarters of 2020 to be slow and 'difficult' for firms, however he anticipates the economy will pick up in the latter months of the year; business will be good and interest rates will be low.
Nonetheless, he revealed that the US is predicted to head towards a recession in late 2022 and a depression thereafter in the latter '20s. Still, Beaulieu urged those present not to fear the economic forecasts, but to instead seek out the opportunities presented by them.
Beaulieu also advised members to 'prepare for more pain' if they are currently feeling the heat from recent tariffs imposed on Chinese goods entering the US.
Makita kicks off STAFDA
with 25 new products
Makita unveiled more than 25 new tool and power equipment product releases during the show, including new cordless backpack vacuums with more capacity, powerful new lighting solutions, three new air compressors engineered for quiet operation, and a new cordless concrete power cutter, amongst others.
Brent Withey, Vice President Marketing, Brand, Makita USA, said: "Makita's focus is on innovation and new technology with tools and equipment that make life better for professional users. The new products we're announcing at STAFDA will further drive the growth of the LXT system to over 250 products in 2020."
All items will become available in early to mid-2020 in the US, unless otherwise noted.
In with the new...
During the general session, the faces of the next STAFDA leadership cohort were introduced to members by outgoing President Sean Baird. The core leadership team is as follows: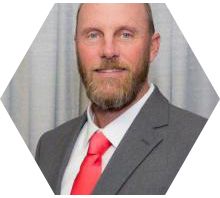 STAFDA President & Owner of Kinnunen Sales & Rentals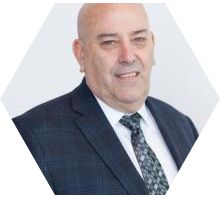 STAFDA Vice President & Owner of On Time Supply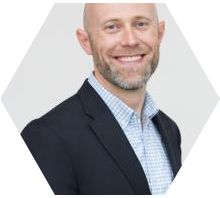 Hartman Independent Company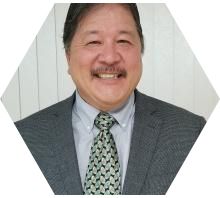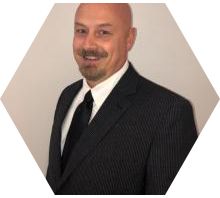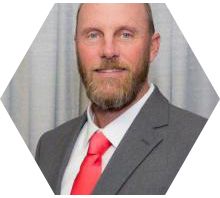 STAFDA President & Owner of Kinnunen Sales & Rentals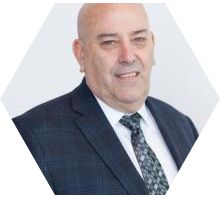 STAFDA Vice President & Owner of On Time Supply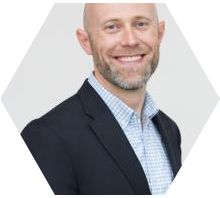 Hartman Independent Company