SPOTLIGHT

>
TENZ on top with
award-winning woodscrew
In an industry first, TENZ has won a Red Dot Product Design Award for its Low-Energy thread woodscrew.

Torque

discovers why this particular screw stands out from the crowd…
In a turn of events never seen before in the screw industry, TENZ's Low-Energy Woodscrew wowed the jury into awarding a prestigious Red Dot Product Design Award to a screw for the first time…ever.
TENZ CEO Gerhard Hubmann's drive to reinvent the screw rested on two key improvements: to reduce the use of force in the application and to minimise energy expenditure. In 2011, Hubmann came up with the idea for a new thread design which he followed from prototype construction and testing through to production readiness.
The result was TENZ' patented Stairs Thread Technology, which reduces screwing resistance by 50%. This allows twice as many screws to be installed on one battery charge and increases the life service of application devices tenfold.
Sales started in Switzerland in 2017, branching out into Italy and Germany the following year. Earlier this year, the world's largest DIY chain, based in the US, also decided to equip its own woodscrew with TENZ' Stairs Thread technology which is now available in 2,200 DIY stores across the pond.
In conjunction with strategic partners A Perry & Co. Ltd and UK team member Nick Bennison, TENZ is currently preparing for the entry into the UK market, with the screws being available soon.
According to TENZ, submitting the screw to the Red Dot Awards was a gamble as it had to hold its own against products from the likes of McLaren, Apple and LG. However, the 40-strong jury of international experts selected the TENZ Woodscrew out of around 5,500 participants based on: innovativeness, functionality, formal quality, longevity and ergonomics.
The jury awarded TENZ the award on this basis

>
"With its innovative design, the TENZ Low-Energy Screw is eco-friendly and future-orientated, reflecting the consistent implementation of the need for a resource-saving woodscrew."
Professor Dr. Peter Zec, Red Dot Founder & CEO, praised TENZ' success

>
"I would like to congratulate the laureates sincerely on their wonderful success. The fact that their products were able to satisfy the strict criteria of the jury bears testimony to their award-winning design quality. The laureates are thus setting key trends in the design industry and are showing where future directions may lead."
"We aim at achieving better performance with every screw and providing the possibility to create projects in an entirely new way from the ground up."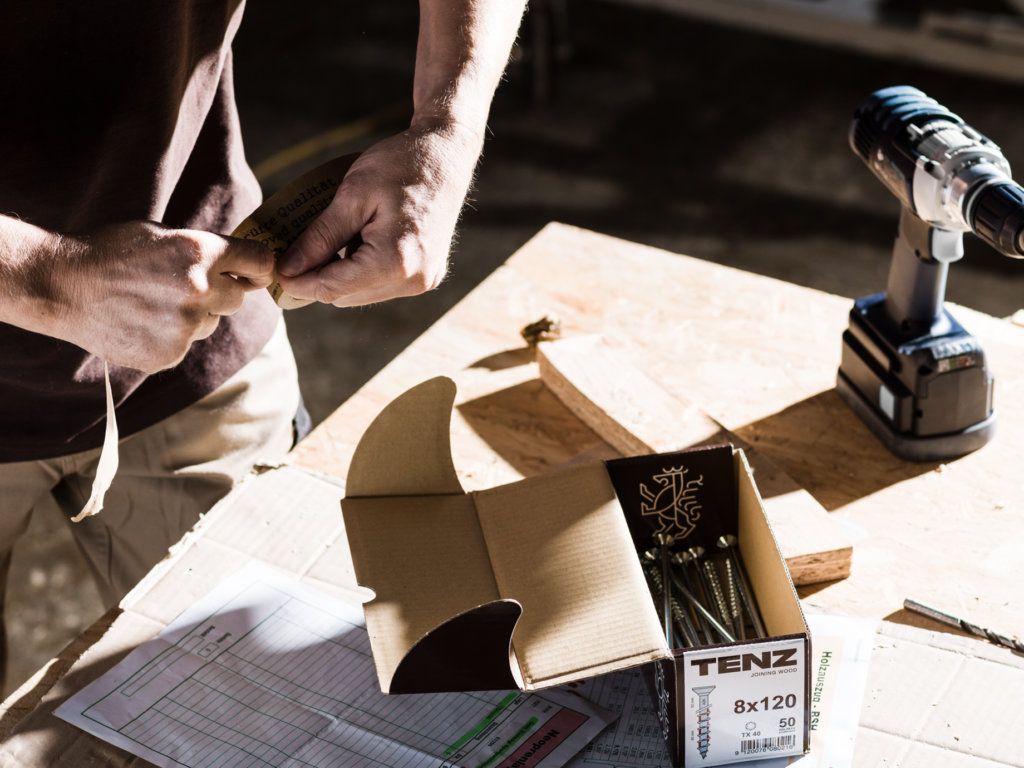 TENZ is no stranger to success, winning several previous awards >
2017
German Packaging Award
2017
Austrian Economy Ministry's State Prize > Engineer Consulting
2018
Intern. Wirtschaftsfilmtage / category Informationsfilme > Prix Victoria in Gold
2018
Red Dot Award >
Packaging Design
2019
Red Dot Award >
Product Design