FOCUS

>

AUTOMOTIVE FASTENERS & TOOLS
In the fast lane
Wheel nuts, clamps and 3D printing all feature in Torque's automotive round up…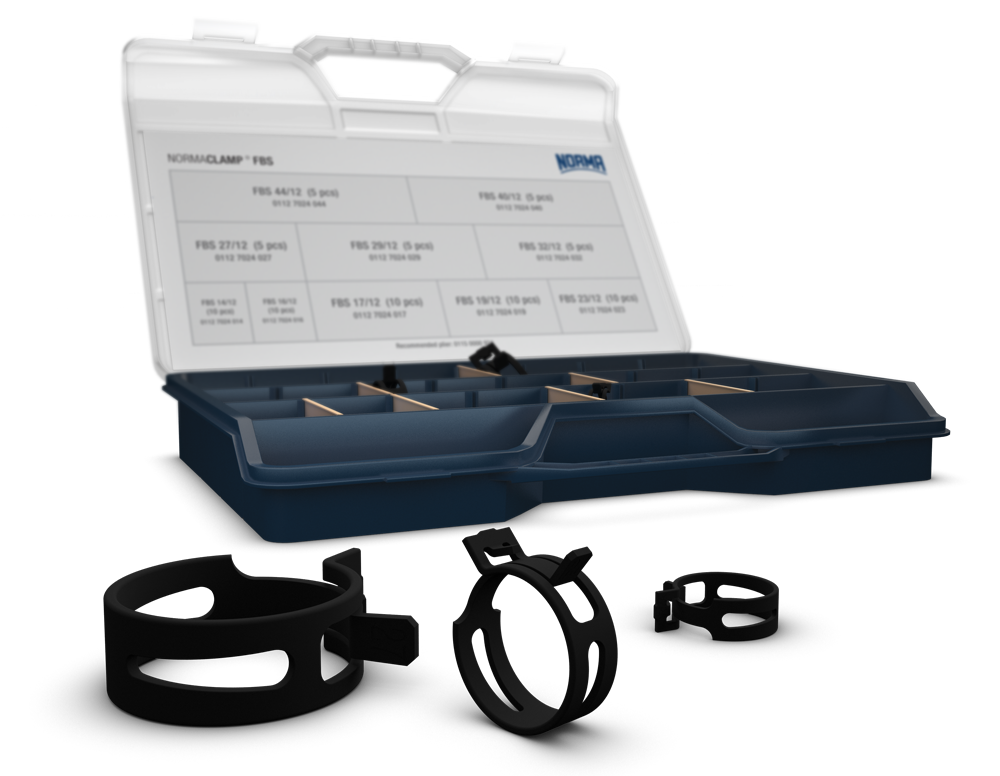 NORMA
NORMA Group offers a clamp assortment which covers several applications for hose-spigot connections in most car models. The box contains 75 FBS spring band hose clamps in 10 different sizes from 14 to 44 millimeters.
"For garage owners, it is crucial to have their most commonly used spare parts at hand in order to be able to offer a prompt service," says Frank Stümpel, Vice President Distribution Services at NORMA Group. "With our new FBS Assortment, we offer a spring band hose clamp collection which covers common automotive applications for the majority of car models in one handy box."
The box allows mechanics to quickly identify the right clamp sizes and re-order them easily; labels on the lid give the diameters and part numbers.
FBS spring band hose clamps ensure maximum seal-ability due to their dynamic clamping effect, even during temperature fluctuations. The dynamic clamp adapts automatically when the hose diameter varies due to temperature changes, meaning the clamp is particularly suitable for hose-spigot connections exposed to heavy temperature changes. The one-piece clamps are made from a cold-rolled narrow steel strip. They are suitable for hose spigot systems in coolant, heating, fuel vent, air intake and charged air systems.
Phillips Screw
The Phillips Screw Company has a track record of bringing innovation to the automotive market with superior fastener solutions.
Recent advances include lightweight, high strength bolts as replacements for traditional hex and bi-hex designs. The new External MORTORQ® Super bolts have lower head heights providing reduced weight and improved tool engagement in tight areas. This advancement complements the already widely used MORTORQ® Super high strength recess used on seat and transmission applications to improve assembly torque and joint strength.
The improved engagement of the unique spiral recess walls provides greater contact surface which allows lower head heights and thinner assemblies, saving weight in both the fastener and thinner assembled parts.
Phillips has also addressed the issue of dropped fasteners on the assembly line with the advanced HEXSTIX® six lobe stable drive. Fully compatible with existing six lobe tools for service, the system provides a stable stick fit when used with mating drivers on the assembly line. This eliminates dropped fasteners even when using stainless and non-magnetic materials. Tools and fasteners are available from leading suppliers such as: Optimas, TR Fastenings, Snap-On, Apex, and Zephyr.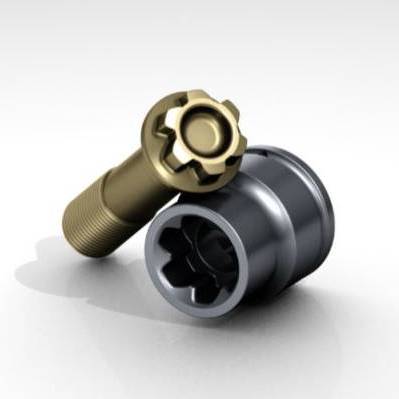 External MORTORQ® Super Spiral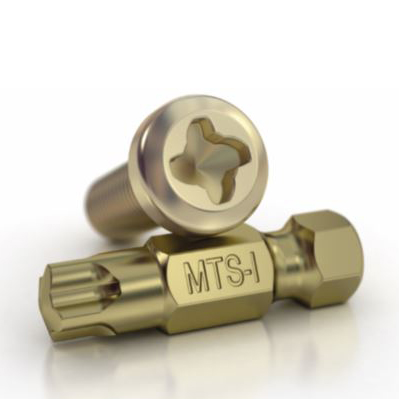 MORTORQ® Super Spiral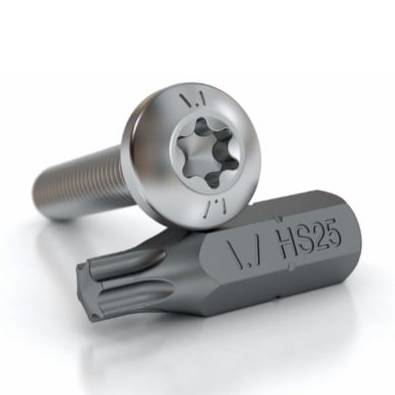 HEXSTIX®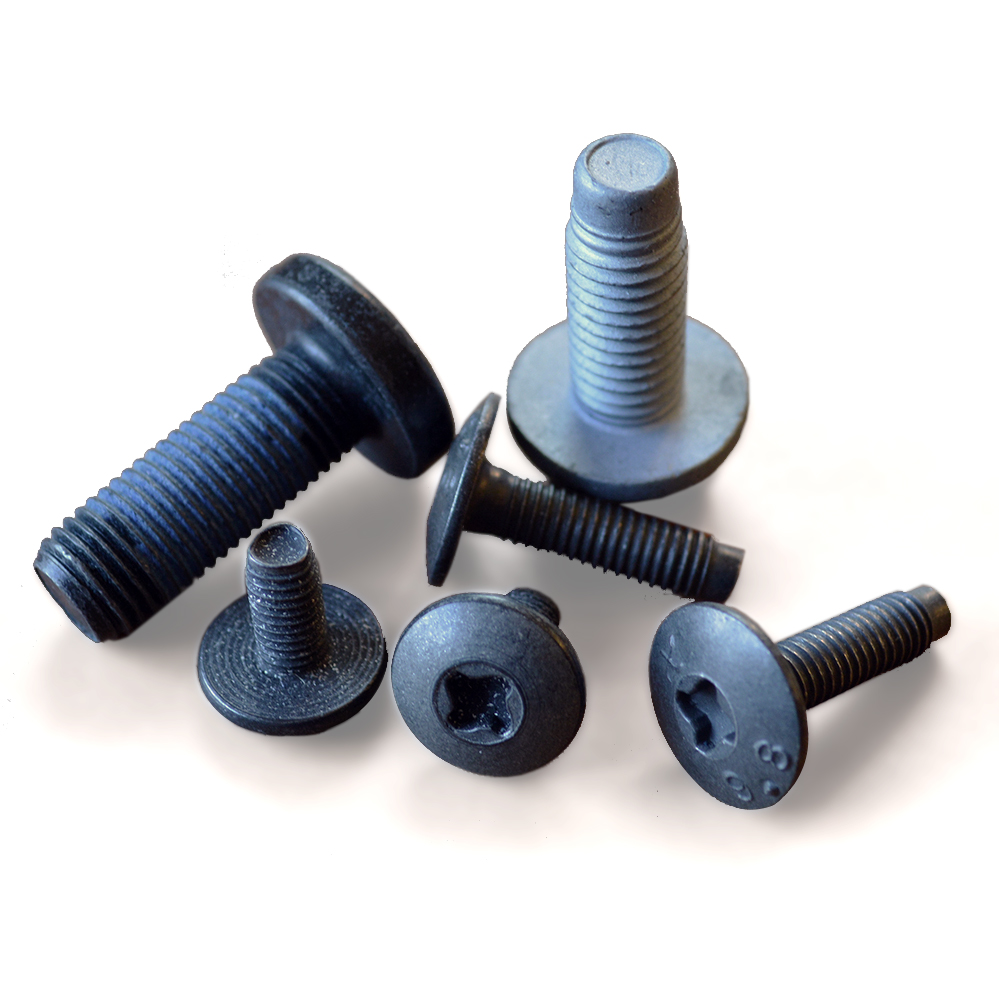 MOTORQ® Super Spiral Drive Screws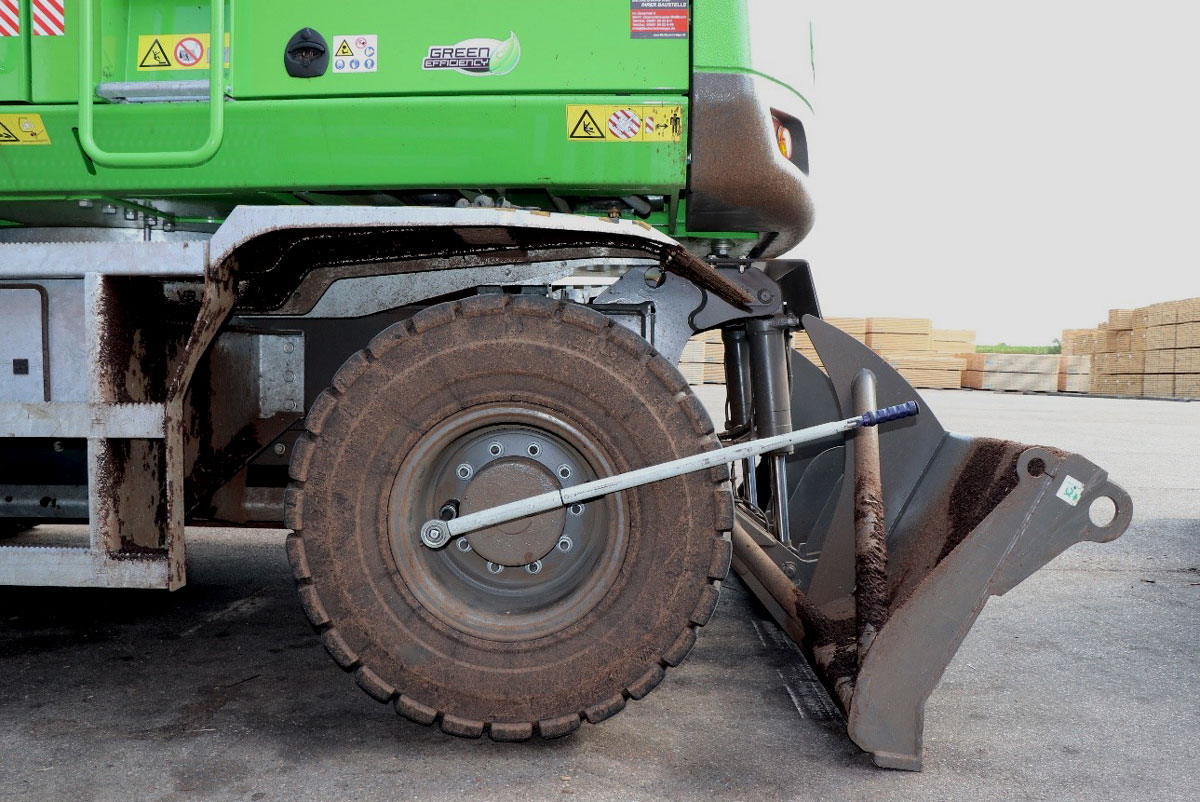 Nord-Lock
The extended range of Nord-Lock wheel nuts (M16-M24), with captivated Nord-Lock wedge-locking technology, offers increased safety for a wide range of on and off-road vehicles. The main cause of wheel detachment is loose wheel nuts, which jeopardises safety and has severe consequences for transport companies.
Nord-Locks wheel nuts are manufactured from high quality steel and have been rigorously tested and approved, fully complying with the European Directives: 2000/53/EC on ELVs, 2011/65/EU on RoHS, and 2015/863.
Each wheel nut is permanently attached to a pair of Nord-Lock washers. The washers have cam faces on one side and serrations on the other. When the wheel nut is tightened, the serrations on the lower washer are embedded into the mating surface, creating a wedge-effect which allows movement only across the cam faces and blocks any rotation of the wheel nut.
Nord-Lock's wedge-locking technology prevents the wheel nuts from loosening, even when experiencing extreme vibration and dynamic loads, but can be installed and removed using standard hand tools to make the process quick and easy.
"Nord-Lock now has a range of market leading products that can solve our customers' wheel loosening problems across the range of common wheel sizes," says Graham Souter, Sales Director Europe at Nord-Lock Group. "We create all products with the goal of ensuring customer safety and increasing productivity. We want to make sure that no matter the industry, our customers have the solutions they need to do their job."
MacDermid Enthone
Today's fastener design and corrosion engineers are faced with the challenge of specifying coatings which meet aggressive cyclic corrosion test criteria, while also being environmentally compliant and meeting friction requirements. Predicting the need for high performance surface treatments, MacDermid Enthone Industrial Solutions developed a range of silver and black ZinKlad® 1000 finishes, a hexavalent chromium-free system that consistently meets minimum performance demands for corrosion and torque modification.
The coating system combines a homogenous metallic zinc-nickel deposit of 8 microns minimum thickness and protects against the formation of white corrosion by the application of TriPass ELV trivalent chromium passivates. A dry film Torque 'N' Tension lubricant is applied to increase corrosion resistance and modify the surface properties to ensure uniform torque and clamping characteristics.
To meet ever increasing demand for high performance zinc-nickel coatings, MacDermid Enthone increased capacity for ZinKlad 1000 in Europe in 2018 with several new plating lines being approved for this system. The increased availability will further give exceptional support for automotive manufacturers in the region.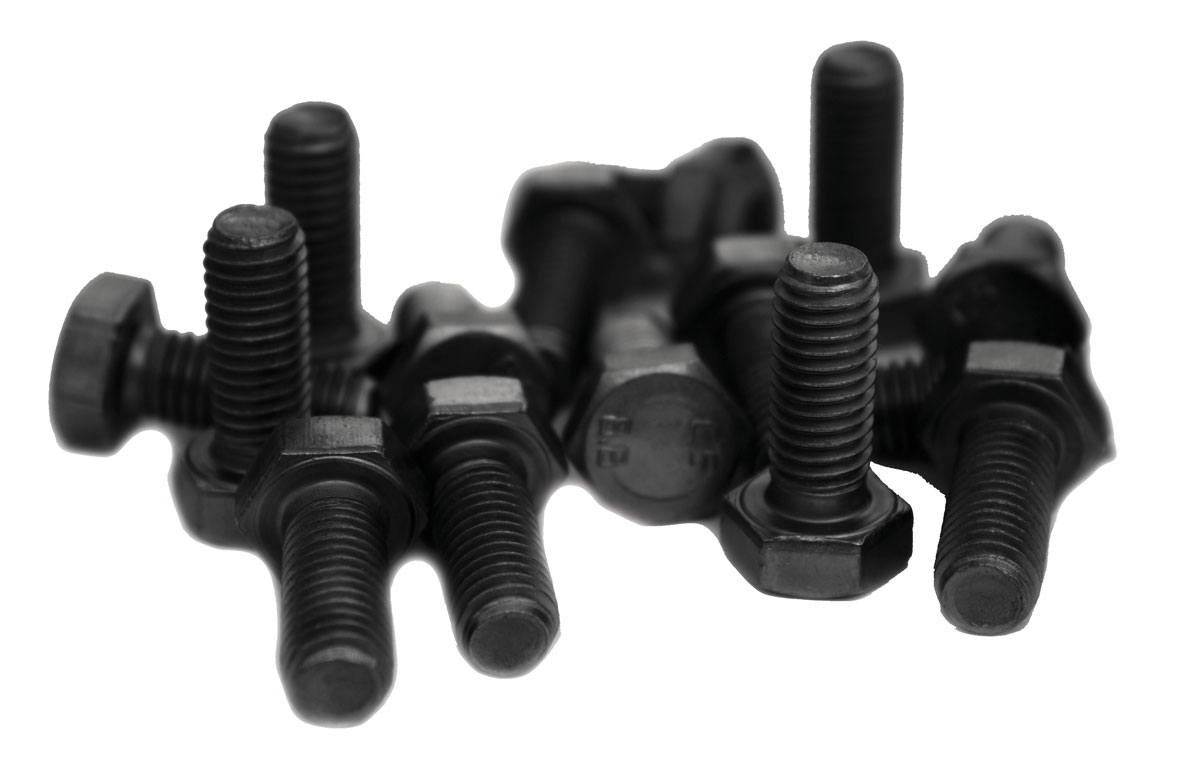 NuFast
Nufast, a leading specialist in automotive supplies and supplier to world-leading automotive manufacturers, offers a comprehensive range of fasteners and fixings to the market. The supplier is able to satisfy nearly every combination of materials, styles, types and finishes to suit customer requirements.
Nufast offers services from design briefing and specification, as well as concept generation and mock-ups, to design development, 3D printing, CAD and prototyping to ensure the product meets its client's specifications exactly.
The firm also utilises detailed design engineering, material and finish selection and specification, manufacturing processes and logistics.


Equipped with extensive experience and vast technical knowledge, Nufast provides efficient and cost effective pressing, fasteners, fixing or small engineered parts for a whole manner of automotive applications, including: chassis, powertrains, interior, body or electronics.
Key product lines include: nuts, bolts, screws, threaded inserts, bearings, spacers, washers, pins and rivets.