SHOW REVIEW

>
NMBS SHOW 2019
Deals, product launches and networking (with a free lunch)
helped make this year's National Merchant Buying Society's show
another busy trade event. Peter Brett reports from the Ricoh Arena…
SHOWS REVIEW

>
NMBS SHOW 2019
Deals, product launches and networking (with a free lunch)
helped make this year's National Merchant Buying Society's show
another busy trade event. Peter Brett reports from the Ricoh Arena…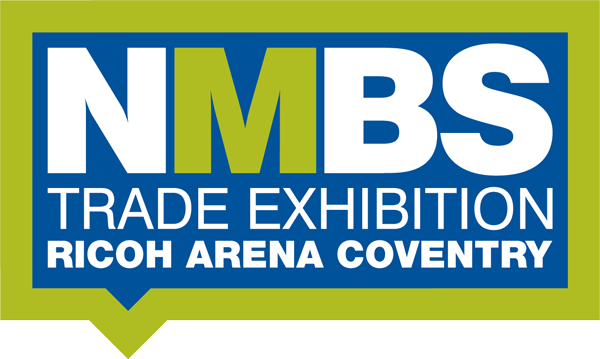 The Show must go on – despite everything. And so, it did, despite a comical and/or desperate Brexit situation and the inevitable uncertainty created for businesses. Such was the interest by tool and hardware dealers (helped no doubt by the promise of Very Good Deals on the Day) that by 10 a.m, the carparks at the popular Ricoh Arena show venue were overflowing.
Inside, the aisles were packed with visitors and many, many deals were being done. It is clear that innovations in the industry have taken hold. Not least of which is the widespread adoption of smart technology. It is rare to see a tradesperson these days without a smartphone using it to check everything from the status of a materials order or the best way of doing a shower installation. To be in it, and amongst it, companies have to do the same and so the virtuous circle is started...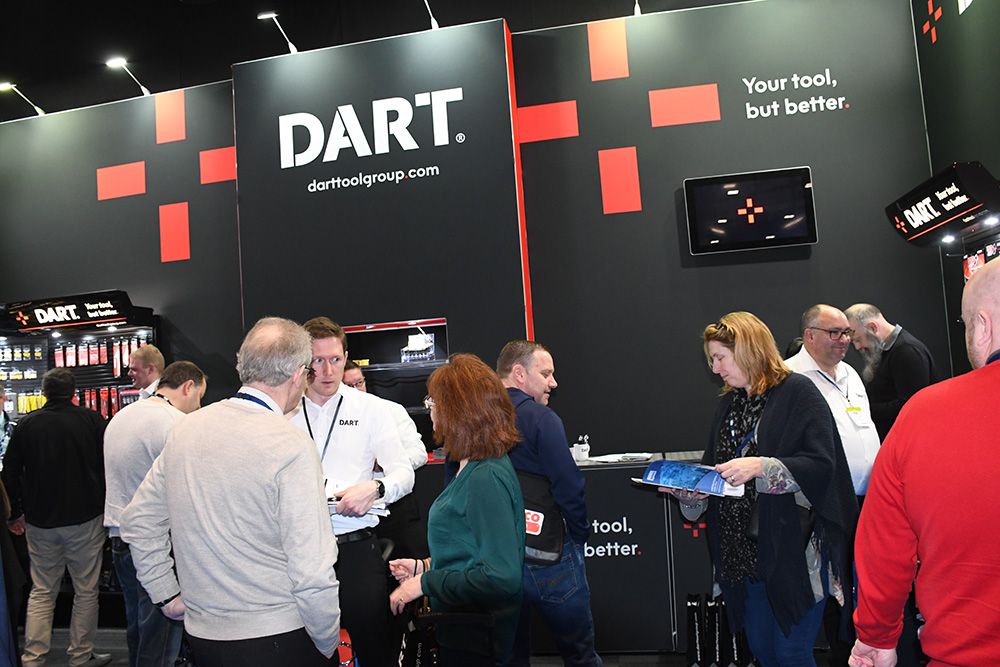 Innovation, innovation, innovation
As can be expected, I love looking out for launches and new products. DART Tool Group sported their new logo on an impressive new stand. DART has continued to grow year on year, very much helped by a steady stream of desirable products at very good prices. This year DART showcased a few new ranges of Premium Mini-Holesaws, quick release arbors and SDS Max Cross Head hammer drills. All of these are consumables and DART seem to have no issues with attracting return customers to them – a sure sign of successful sourcing of a quality product.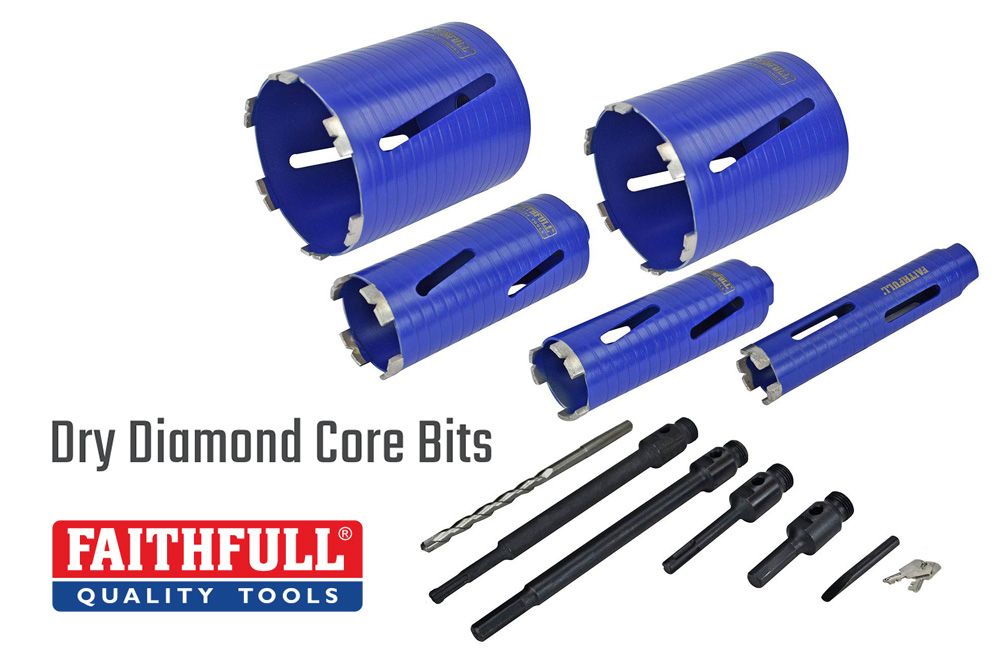 Faithfull Tools had a range of dry diamond core drills. With a wide range of applications for builders, plumbers and kitchen fitters for example, they are tools that can be wonderful or disastrous. The right ones are painless to use and give good results, but poor quality cores can ruin an entire job. Faithfull's track record of research, development and sourcing ensures reliable products as a passing look at the new Premium Trowel range will confirm.
A Screw Portrait
with a Bullitt
ForgeFix's new Spectre range of screws continue to sell well with many users not only liking the range of well-engineered general purpose screws, but also the ease with which the new packaging helps selection. Just bring a sample and compare with the images on the boxes – a lot simpler than messing about trying to guess the gauge and length.
X-Lock – Not Just for X-Men
No doubt inspired by the collaboration with Fein and the introduction of the Starlock multi tool system, the X-Lock brings the same ideas to bear on angle grinder cutter changes. Making cutter changes possible in seconds, this is a great idea in my opinion. Best of all it is backwards compatible so there is no need to replace your old angle grinder.
I feel a Torque Test coming on…
Also of note is the new range of JCB power tools now hitting the market. It is a comprehensive range with interchangeable lithium-ion battery packs, brushless motors and the other mod cons that trades expect these days – but at prices that make an awful lot of sense.
Sources tell me that the 2019 NMBS Show was a great success. It wasn't just the appetising free lunch that attracted over a thousand key visitors, although there is no doubt that it plays a part – tool people can't help networking, especially at a show lunch. Add in the deals and you have a recipe that should continue to be successful for the foreseeable future.