SHOW PREVIEW

>
A + A 2019
The youth are taking over at next month's A+A show, with a Start-Up Zone taking centre stage at the global workwear exhibition…
The workwear focused A+A show returns to Düsseldorf this November, with a twist. Not only will there be big name players in the form of safety, health and security brands, this time around there will be a bunch of disruptor-style up-and-coming companies.
Hall 10 will house the Start-Up Zone for the kinds of new players with health apps, VR goggles, high-tech textiles or any number of innovations. The zone will be cordoned off to companies that have been on the market for over five years, have an annual turnover north of €5 million or employ more than 20 staff.
According to A+A Director Birgit Horn:
"As trade fair organisers it is important to us to enrich the A+A ranges with new ideas; this is why we promote the exchange between international newcomers to this industry and business, research and political experts."
Across the whole show, there will be approximately 1,900 exhibitors from around the globe, all presenting their own take on workwear and safety in the evolving work market.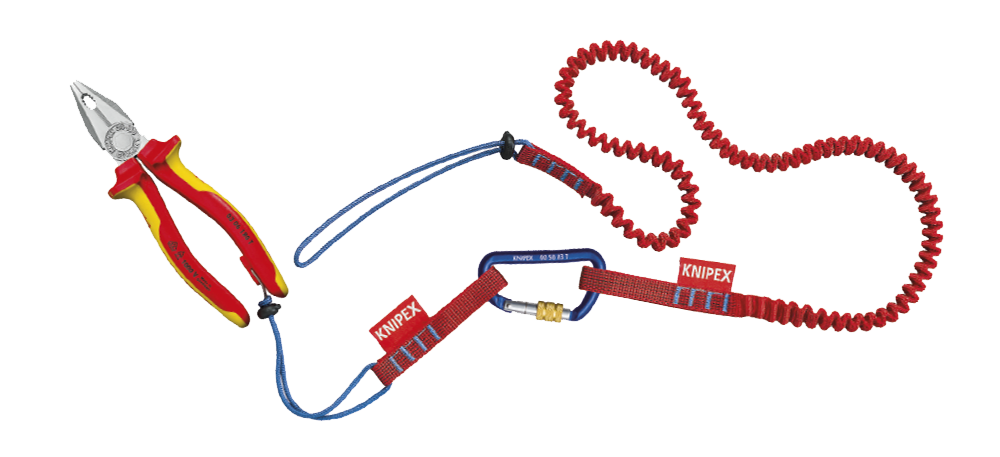 Safety is always a big consideration on sites and at work, and even more so when the stakes are raised (literally) while working at height. KNIPEX's Tethered Tools range of pliers has been designed to take away some of the hazards of working up high, namely dropping tools on your colleagues.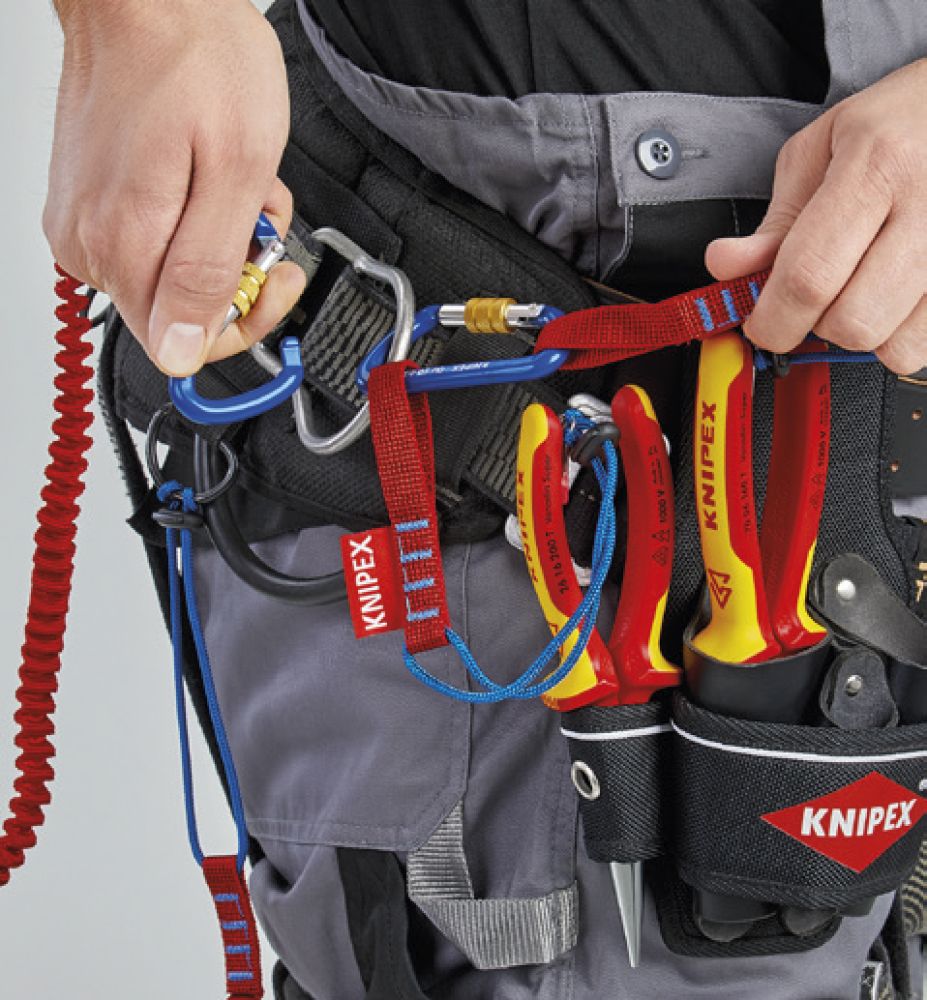 The three-part fall protection system has a flexible tether at its core. It affords a large operating radius and comfortable handling of the secured tool. The adapter strap is for switching the tool from the tool bag to the tether, safely, quickly and without problems. The strap, made of sewn flat belt and cord, can be directly secured to the wrist, belt or climbing gear. The gathered fabric tape stretches to a length of up to 1.5 m.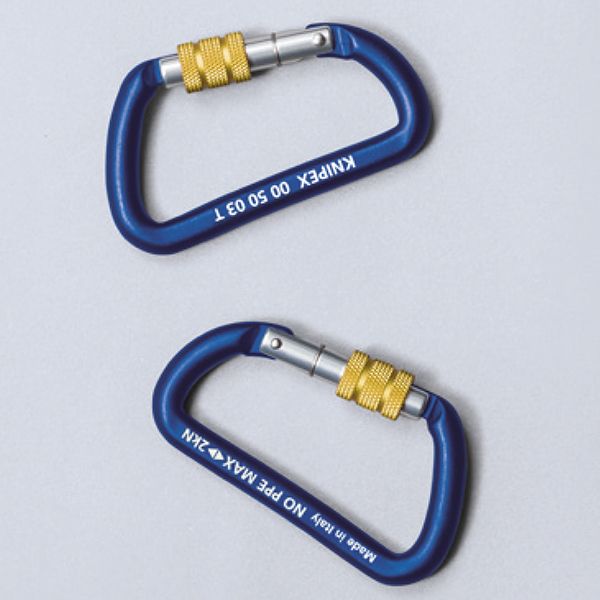 Finally, the robust and lightweight aluminium carabiner completes the set. All parts are available separately.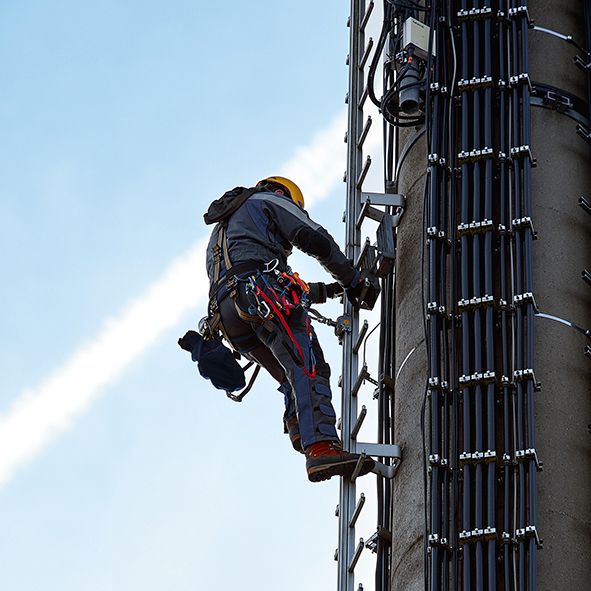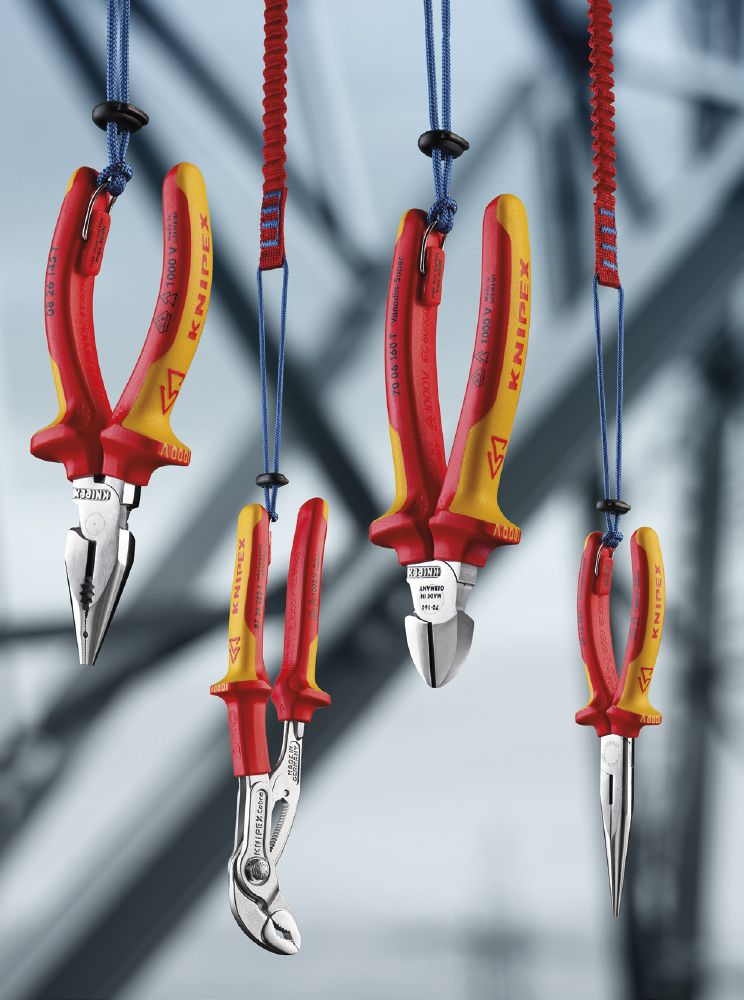 In addition to the Tethered Tools range already available, KNIPEX now also supplies 16 different models of VDE pliers corresponding to DIN EN / IEC 60900 with fall protection. These are equipped with a very strong tether attachment point that is welded tightly to the handle. Using a separately available fall protection system, the tool is reliably secured without this affecting use of the pliers.
Carrington targets sustainability
Sustainability may not be top of the list of wants when it comes to workwear, but you'd have to have had your head in the sand to have missed the growing momentum behind products that reduce their impact on the environment.
Carrington is on the case with its Balance range, launching at this year's A+A. All products in the Balance range have been manufactured to minimise environmental impact in production, during usage and at end-of-life.
Recycled polyester, REMO cotton and vortex-spinning are among the techniques used to manufacture Balance range. REMO cotton is completely transparent over fibre origins, environmental footprint calculations and the precise percentage of recycled content - so no questionable environmental claims.

For those unfamiliar, vortex-spinning produces longer life garments thanks to increased abrasion resistance.
Carrington is also launching its new lightweight Kara fabric in its workwear range. It's 50% polyester and 50% cotton blend, boosting ease of movement and therefore well suited to garments like trousers.