SPOTLIGHT

>

RIVETS
What's new in rivets?
Our rivet and rivet tool special continues with a look at fresh offerings from FAR, FIXI & Degometal…
FAR: The new Tamp
AP INOX and its most ideal rivet tool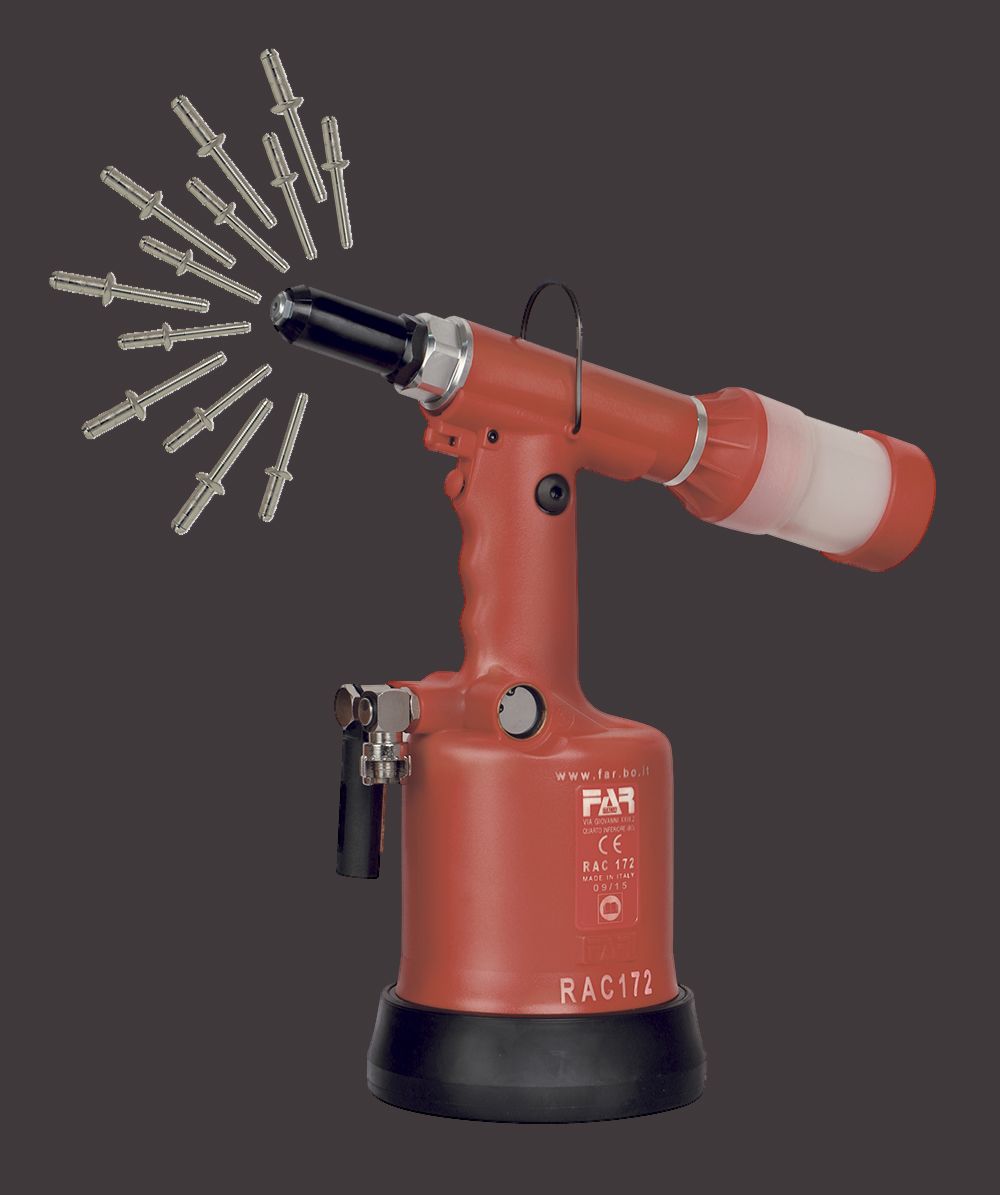 The new Ø 6,4 TAMP AP INOX, is a stainless steel high performance blind rivet which combines excellent corrosion performance together with high shear and tensile strength. It joins a wide selection of blind rivets available from the FAR Catalogue.
Mainly designed for applications in the automotive, domestic, heating and ventilation sectors, TAMP AP INOX, is also ideal for solar panels, commercial refrigeration and when vibrations resistance is a key requirement.
So, what's the recommended tool to set the new TAMP AP INOX? FAR has an answer in its riveting tool model RAC 172 which is designed to fasten high performance rivets with ø 6mm or 6.4mm and grooved nail.
Unlike alternative tools designed for working with high-performance rivets, the RAC172 with its force of 22725N and a stroke of 19.5 mm means it can easily set blind rivets such as TAMP AP INOX, FARBOLT or other similar high performance products and recover the sheared mandrel tail once the rivet has been set.
FIXI: A wide range




of threaded inserts, always in stock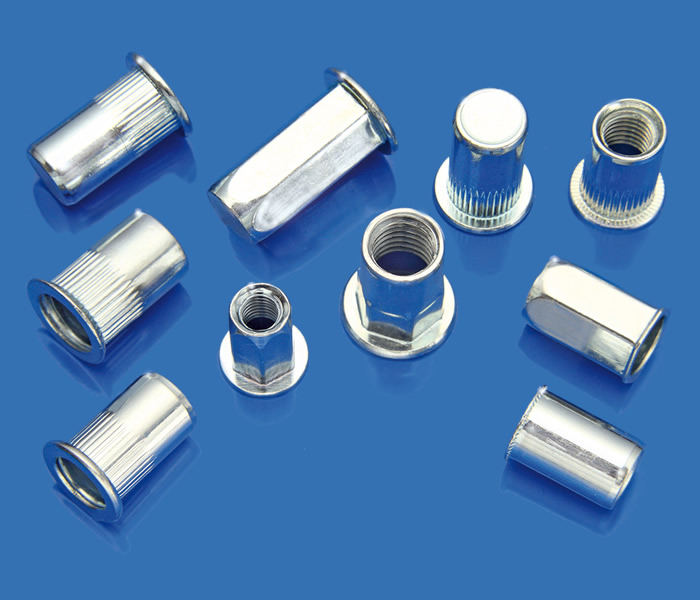 For over 30 years, FIXI Srl has offered a wide range of fastening systems with an excellent quality-to-price ratio. All FIXI products are subject to a rigorous selection process by the company's expert team, which constantly assesses and tests each item in the catalogue.
Threaded inserts are among the company's flagship products. The catalogue, also available online, offers a wide range of fasteners always ready in stock: with different head styles , shapes and materials ranging from smooth, knurled,  full hexagonal and semi- hexagonal shanks with cylindrical and countersunk heads , open and closed end type in all materials: Aluminium, steel and stainless steel.
Threaded inserts are fastening systems which provide a reliable and resistant fixing in the presence of materials with thin thicknesses; thanks to their particular structure, the installation of threaded inserts can also be carried out in blind holes where materials are accessible from one side only.
The catalogue of threaded inserts is backed with professional tools designed to speed up the installation. In addition to the standard items, FIXI is able to supply special products based on the customer's drawing. To learn more about FIXI's product range, please visit www.fixi.it where it's possible to view and download all the new catalogues.
DEGOMETAL: New riveting tool GO 248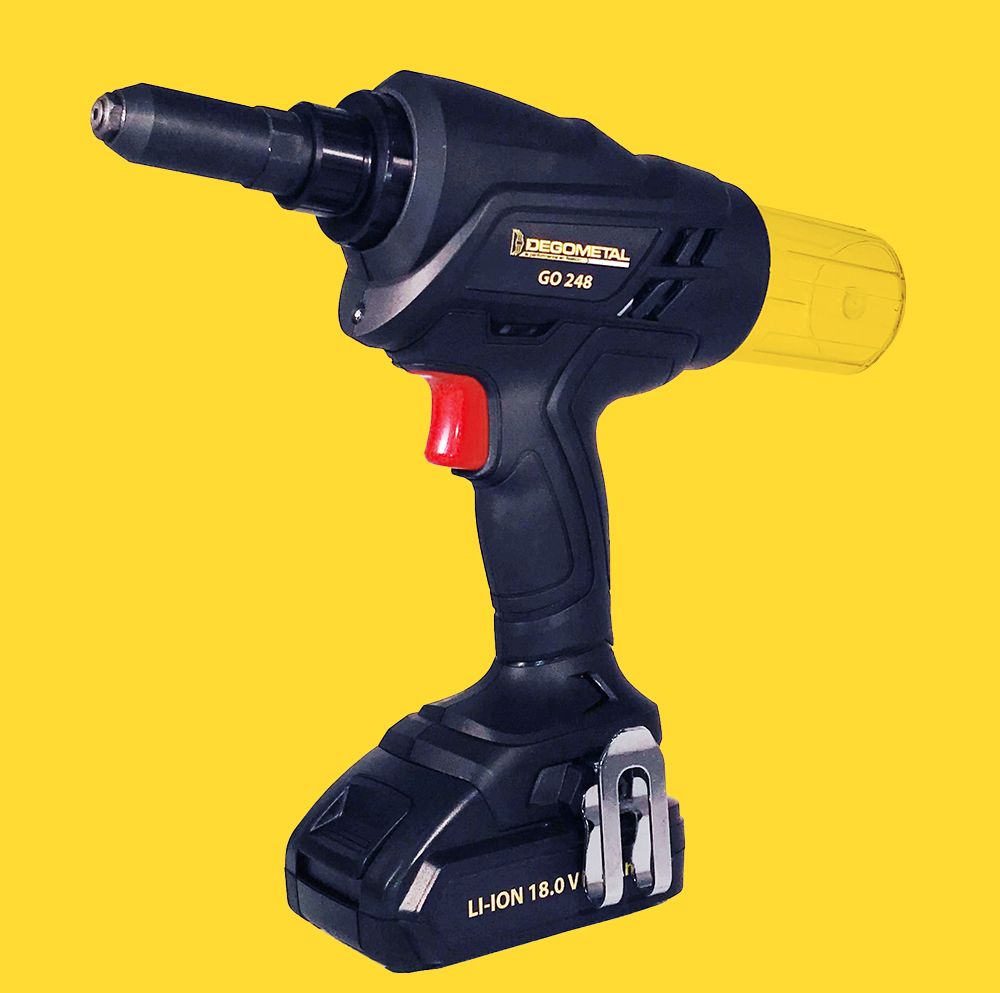 One of the latest product launches from Degometal is the GO 248, a fast, light, ergonomically designed battery riveting tool.
This tool has several key advantages, including a transparent mandrel collector for optical control, an LED light in front (which turns off after 60 seconds of inactivity), a pilot light that indicates battery level and an USB connector that allows the charging of various devices.
The GO248 can handle rivets from diameter 2,4 to 5,0 mm in aluminium, steel and stainless steel. It is provided in a plastic box with one charger and one or two standard batteries - 18,0 V Li-Ion (1,5 Ah) - depending on the model (GO 248 L1 or GO 248 L2).