FOCUS

>
Duck Foot fits the bill >
Anyone can use it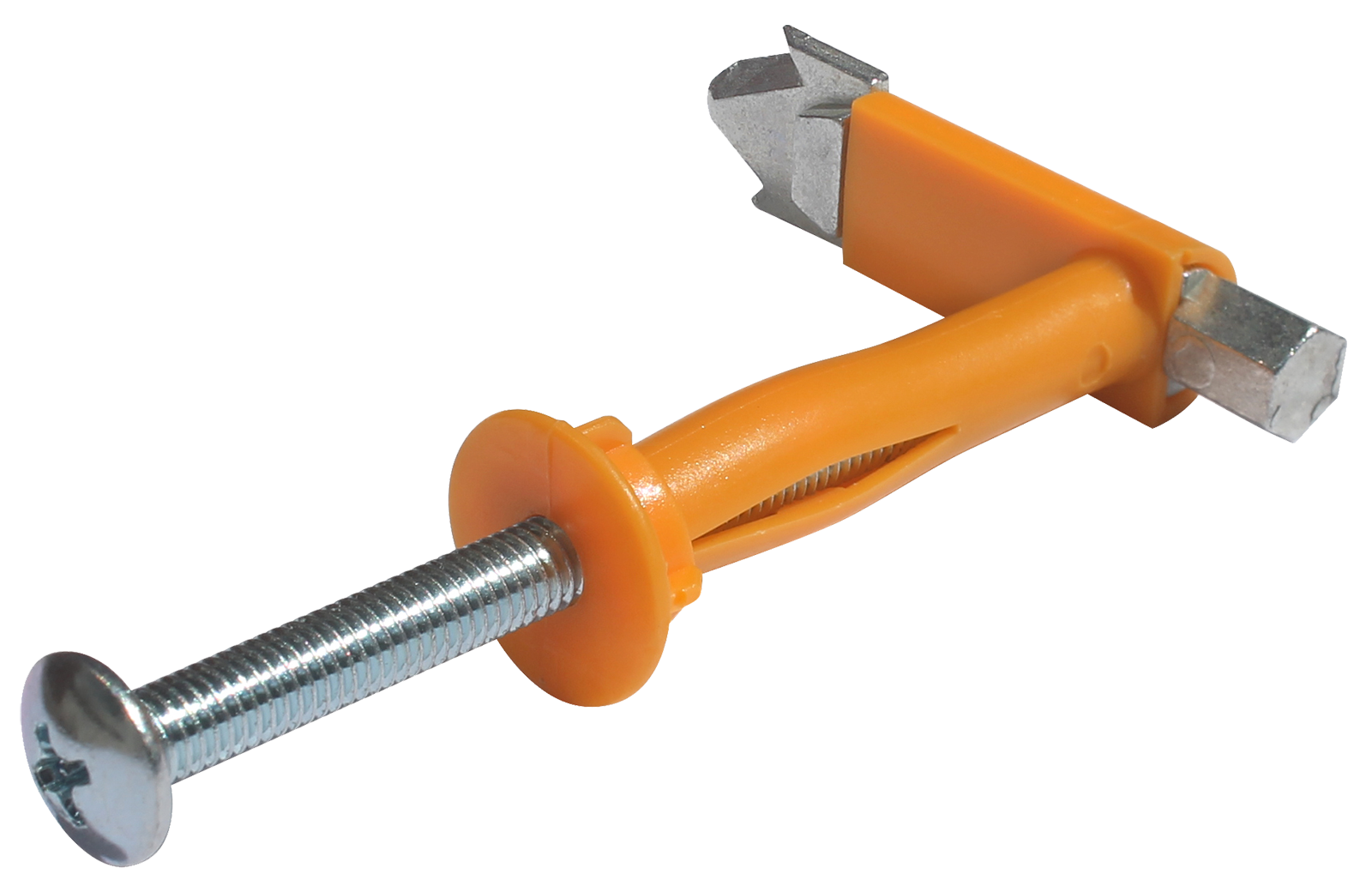 Named the

"innovation of the future"

by Alfred Nobel "SKAPA" award jury, the Duck Foot® anchor is a patented and unique self-drilling drywall fixing that is very easy and quick to install and can hold up to 50kg of shear load weight from one anchor.



Available exclusively in the UK from Hexstone Limited

, The Duck Foot provides a reliable and secure fixing and is able to handle a substantial amount of weight from a single anchor. The self-drilling concept makes it an easy option for anyone looking to affix items to hollow stud plasterboard walls (single or double layer).
---
'Drill, push, attach – done!'
Because it's so easy and quick to fit, The Duck Foot saves on time and cost too.

The innovative cutting-edge shape and style only makes a 12mm hole in the wall, which not only helps protect the plasterboard - and makes any hole filling thereafter a quicker and easier job - but it also means the Duck Foot has an immediate advantage over competitor products which require larger diameter holes.



The Duck Foot is ideal for securing a vast range of items to wall or ceiling; ideal applications include: shelves, wall units, TV mounts, speakers, lighting, mirrors, radiators, hooks - the list goes on!



The supplied M5 x 70 screw permits an object thickness up to 22mm, and installation is carried out using a power drill and a PH2 standard bit.

Duck Foot is available in packs of 8 and 25, which are tamper-proof, waterproof, and re-sealable.
---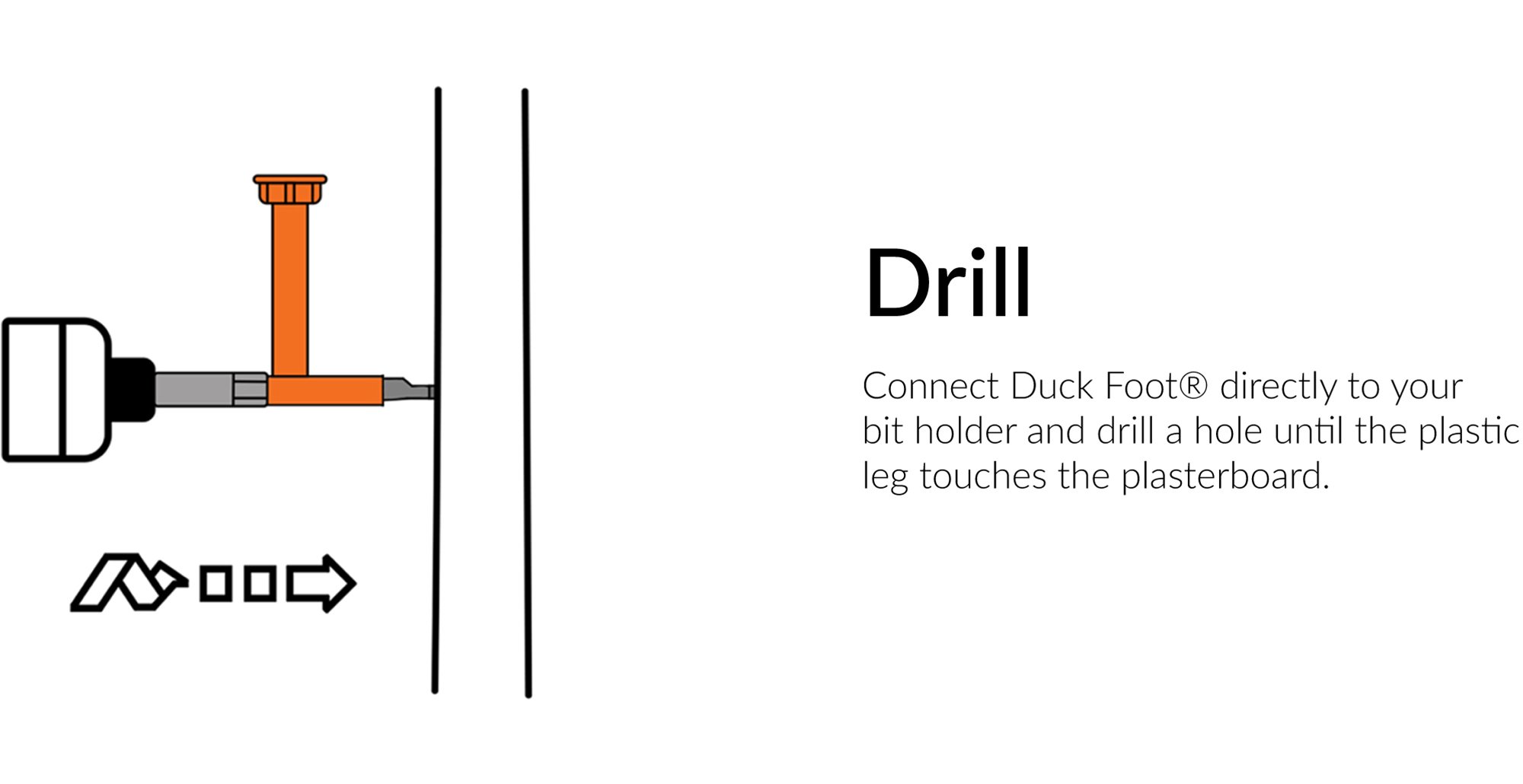 ---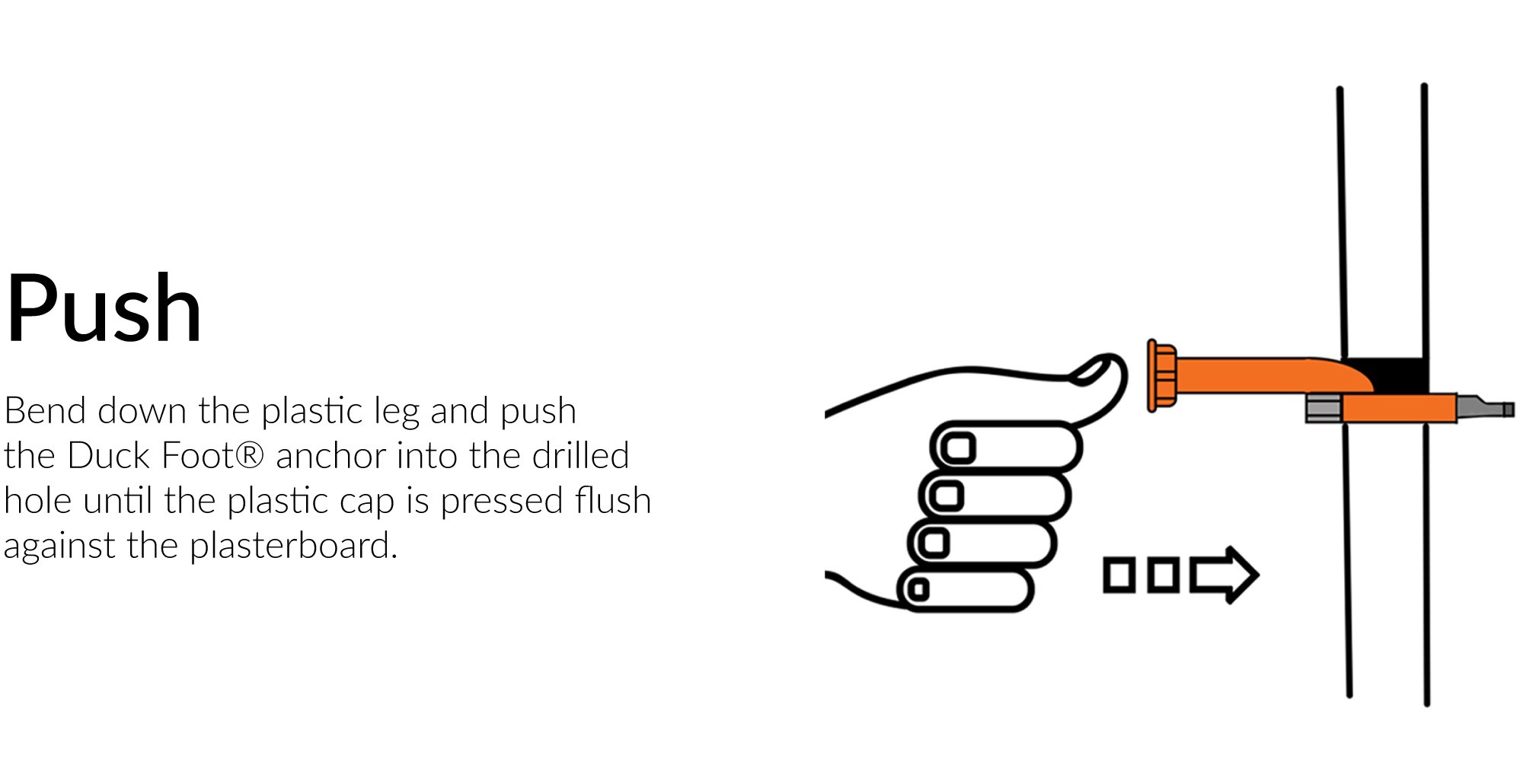 ---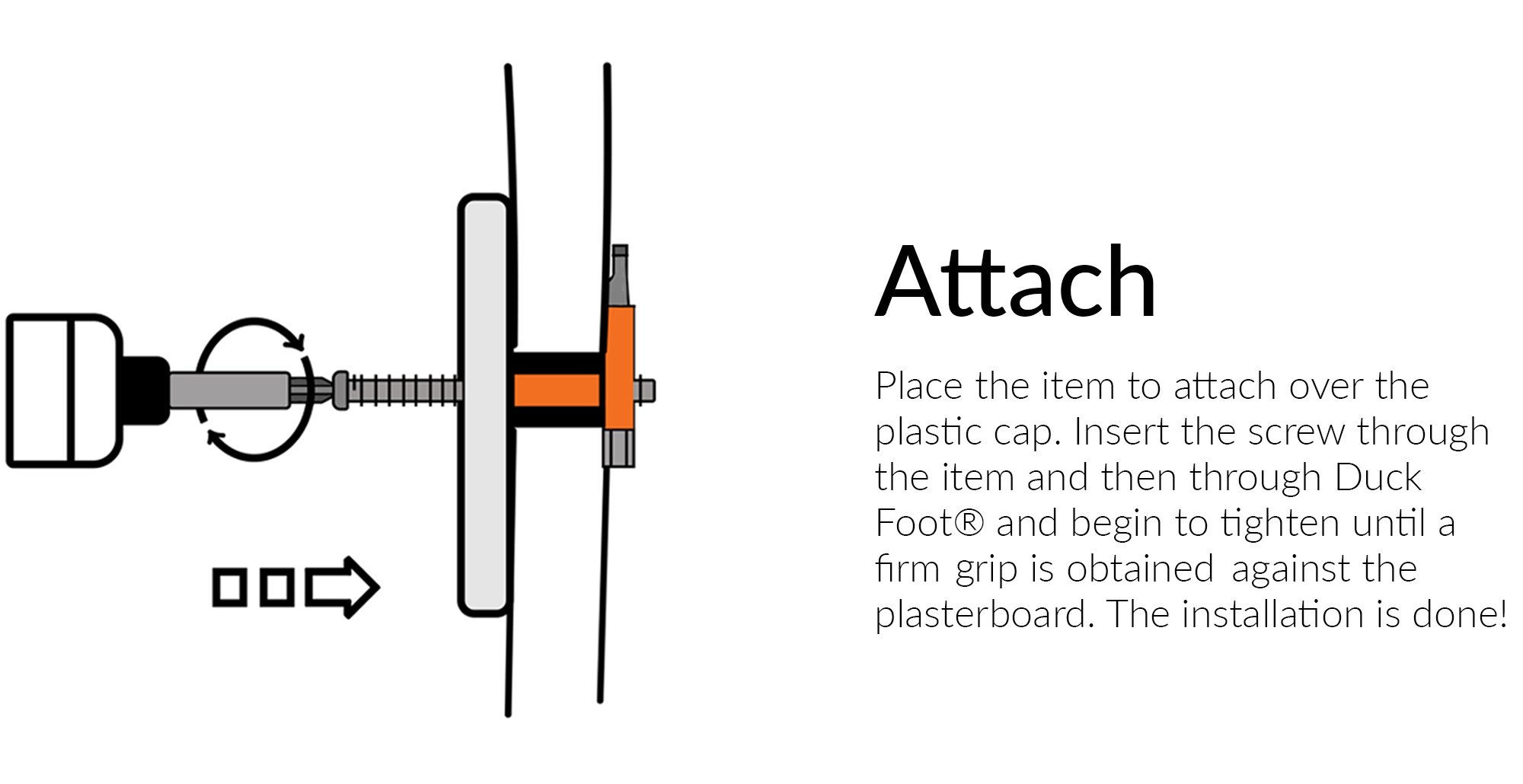 ---
How does it work?
See Duck Foot in action
To witness the ease, speed and performance of Duck Foot,
watch the 50 second 'how to' video here

>